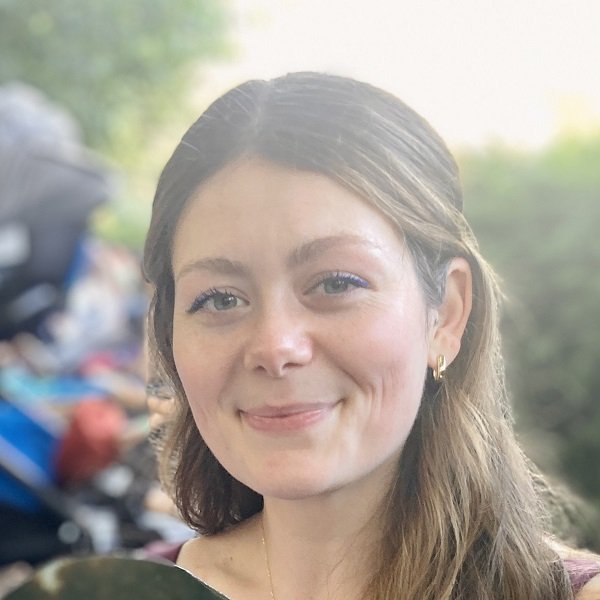 VisArts is pleased to announce our 2023 Next Generation Studio Fellow, Stephanie Cobb.
VisArts' biannual, invitational Next Generation Studio Fellowship provides support for a promising contemporary visual artist who has recently completed a degree program. The fellowship includes a studio residency, a $500 monthly stipend, a solo exhibition, opportunities to engage with the public, mentorship, and a community of artist peers.
Cobb's fellowship runs from August 1-December 31, 2023. Her solo show, "On Closeness," is on view in the 355 POD Space Gallery through October 29.
Stephanie Cobb received her M.F.A. in studio art at LSU College of Art + Design and her B.F.A. in painting from Savannah College of Art and Design. She has focused her professional experience in museums, nonprofit organizations, and teaching experience in the art and science fields.
Cobb's work has been exhibited in galleries nationally and internationally, including Manifest Gallery (Cincinnati, Ohio), Viridian Artists (New York, N.Y.), Masur Museum of Art (Monroe, La.), Gutstein Gallery (Savannah, Ga.), Baton Rouge Gallery (Baton Rouge, La.), Intersect Arts Center (St. Louis, Mo.), Giles Gallery (Richmond, Va.), Crane Arts (Philadelphia, Pa.), 859 Gallery (Louisville, Ky.), Sulfur Studios (Savannah, Ga.), and SCAD's Open Studio event (Lacoste, France), among others. She has had solo exhibitions at Glassell Gallery (Baton Rouge, La.) and the Arts Council Gallery (College Station, Texas).
Cobb has attended residencies at the Burren College of Art (Ireland), the Kentucky Foundation for Women (Louisville, Ky.), HOME (Philadelphia, Pa.), the Arts Council of Brazos Valley (College Station, Texas), and the Kentucky College of Art and Design (Louisville, Ky.). Her work has been published in the 23rd issue of "Create! Magazine" and the 154th issue of "New American Paintings."
About VisArts
VisArts, a 501(c)(3) nonprofit, is a hub for the visual arts that engages nearly 30,000 visitors annually through contemporary art exhibitions, a studio artist program, art classes and camps, VisAbility Art Lab (a supported studio for artists with disabilities), community art programs, the annual Rockville Arts Festival, and event space. Founded in 1987, VisArts is committed to our mission of transforming individuals and communities through the visual arts.
VisArts is in Rockville Town Square, three blocks from the Rockville Metro station, at 155 Gibbs Street, Rockville, Md. Galleries are open WednesdayThursday/Saturday-Sunday, 12-4 p.m. and Friday, 12-8 p.m. Exhibitions are free and open to the public. Visit www.visartscenter.org or call 301.315.8200 for more information.
[Source: Visarts Press Release]