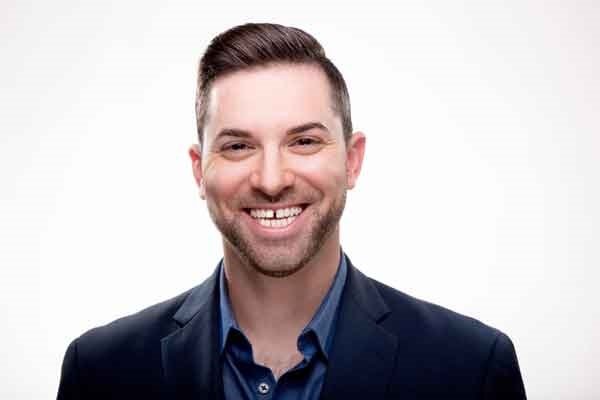 The DC Arts Center has named Sean Elias as its new Executive Director. He arrives on the heels of the departure of B. Stanley, who served as Director for nearly 28 years. The selection Committee spent several months in interviews in hopes to find the right person to take over the 33 year old arts organization in Adams Morgan. "We wanted to get someone who could embrace the mission and history of the organization while bringing fresh energy and perspective," says Board Chair Philip Barlow. "We feel that Sean will be a great fit and look forward to working with him to build on our past accomplishments," he adds.
Sean Elias is a Tony Award-nominated, internationally award-winning educator, actor, and director. With a background in both performance and theatre for community development, he is committed to holding space for the stories of underprivileged communities to be heard, seen, and ultimately — felt. Sean joins DCAC after having served in numerous leadership capacities at both Fortune 500 companies and non-profit institutions. His previous work includes Human Resources for Apple, Inc. and Executive Director, followed by Artistic Director for Iron Crow Theatre, Baltimore's award-winning professional queer theater. Under his leadership, Iron Crow Theatre has experienced its most extensive phase of growth in history.
He also served as the Founding Chair of the internationally award-winning Performing Arts Department at the Jemicy School – Upper School in Owings Mills, Maryland. There he managed a multi-million dollar theatre space and led a department of four faculty and staff and hundreds of students to local, regional, state-wide, and international acclaim. The Jemicy School is a leading private school in serving students with dyslexia and other language-based learning differences. He serves as the state-wide Chapter Director for Maryland Thespians, an Educational Theatre Association Affiliate that produces Maryland's largest state-wide theatre festival and currently sits on the LGBTQ Cultural Advisory Board of Visit Baltimore, sits as a panelist for the Maryland State Arts Council's Theatre Review Board and continues to coach to individuals, arts organizations, and Fortune 500 companies. In 2021, he was named Voyage Baltimore's Rising Star and was honored by Baltimore Magazine in 2018 as one of Baltimore's 30 Visionaries for his work and its impact on the greater Baltimore region.
Sean holds a B.F.A. in Musical Theatre Performance from The University of the Arts and an M.A. in Theatre Education & Applied Theatre from Emerson College. He is a proud member of Actors' Equity Association, the Educational Theatre Association, and the American Alliance for Theatre and Education.
(Source: DCAC press release)