"We spent an amazing few days in Charles Town, West Virginia — less than two hours away from home, but a place neither of us had ever been before. In Charles Town we met Bob Shefner, the director of Jefferson County Community Ministries (JCCM) — an incredible organization that provides services to help folks without homes get back on their feet. Bob understood our project immediately and set up an entire day of meetings for us. We talked with everyone from JCCM staff, to the police chief, to the founder of the community gardens. It was a long and intense but incredibly rewarding day. We walked away so impressed by the way Charles Town's community leaders have learned to disagree amicably and respectfully, and also by the city's incredible history. Thank you Bob!!!
We also had the chance to talk with Tim Cook from The Spirit of Jefferson, a local paper that dates back to 1844. Check out the interview here.
From Charles Town, we took the scenic route down to Fayetteville and the beautiful New River Gorge. We had a rare moment of sunshine as we hiked along the rim of the gorge, and we learned an important lesson about putting the car in low as we descended into the gorge and found our brakes smoking at the bottom!
From Fayetteville we made our way through coal country to Kentucky. As we emerged from the mountains and coasted gently downhill into the Bluegrass region, we realized we knew nothing at all about Kentucky — and everything we thought we knew was wrong. The landscape was all beautiful, rolling hills and horse pasture after horse pasture. We spent several days at Boyd's Station, a photography workshop program outside of Cynthiana. From Boyd's Station, we took day trips to Lexington (University of Kentucky), Louisville (Churchill Downs, delicious cookies, etc.), Williamstown and The Ark Encounter (Creationist amusement park), and Berea (University with free tuition and a crafts focus). Kentucky is just about at varied as it gets.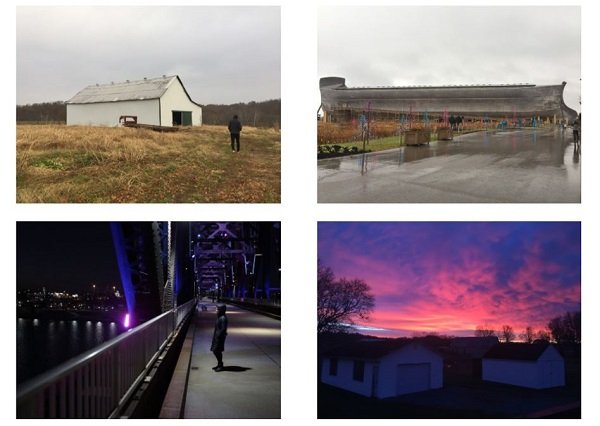 Our final stop in Kentucky was at Mammoth Cave. We arrived at the National Park just a few minutes before the final tour of the day. We hopped on the bus and soon found ourselves descending hundreds of steps into the longest cave IN THE WORLD. It was an amazing way to end our visit to the first state on the trip that was new for both of us.
Many, many, many thanks to all our hosts and friends in West Virginia and Kentucky who brought us in out of the cold:
Bob Shefner
Urath Gibson and Steven Hall
Mark Ehrnschwender and Therese Ferrato
Jack Gruber / Boyd's Station
Neil Rush
Thanks for reading and talk to you soon! We have so much more to share.
All the very best,
Kate and Tom
P.S. We're headed to North Carolina, South Carolina, Georgia, and Florida next. Add some pins to our interactive map if you have suggestions for us!
Bonus Pics: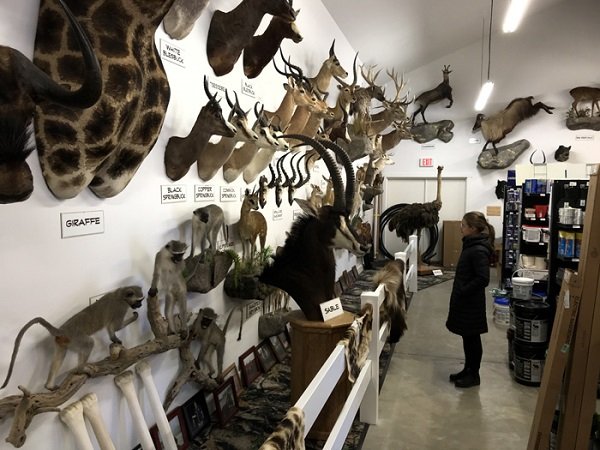 (Source: www.the50statesproject.com Photos courtesy of Kate Flemming and Tom Woodruff | Project Sponsored in part by Capitol Hill Arts Workshop.)