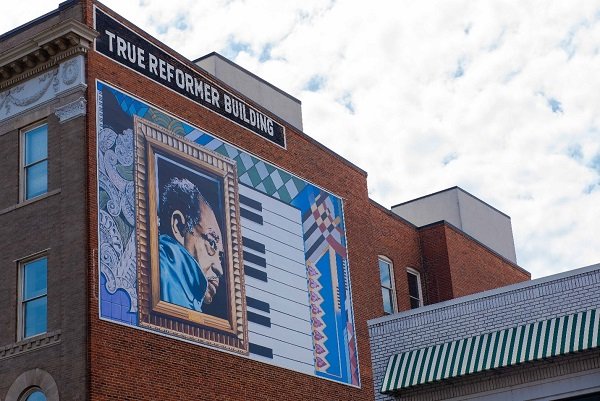 .
Event: Monday, July 22 from 6:30pm to 8:30pm
.
Native son Duke Ellington looks down again on the neighborhood where he grew up from G. Byron Peck's masterpiece atop the True Reformer Building. Our panel of experts will offer new insights into Ellington's continuing legacy to the neighborhood.
The program will include a panel discussion featuring: Jazz Historian Sandra Butler-Truesdale, DC Historian Blair Ruble, and the creator of the Ellington Mural, G. Byron Peck. The panel will be moderated by Shellee Haynesworth, creator of the Black Broadway on U project.
The panel will be followed by a live jazz performance. Light refreshments will be served.
This program is FREE and open to the public.
Blair Ruble, Wison Center (Washington's U St.: A Biography)
Sandra Butler-Truesdale, DC Legendary Musicians (Washington DC Jazz)
Byron Peck, DC muralist (Duke Ellington, 1997, 2012, 2019)
Shellée Haynesworth, Moderator (Indigo Creative Works (Black Broadway on U: A Transmedia Project)
True Reformer Building located at 1200 U Street NW.