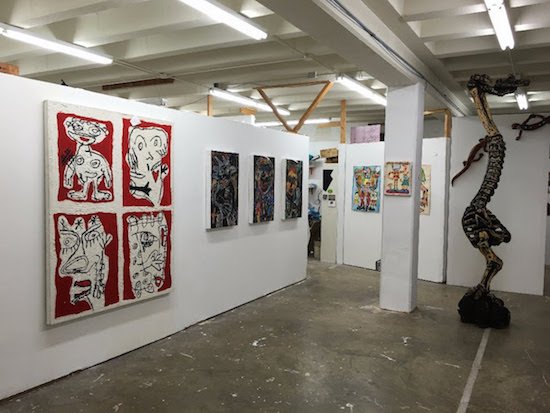 .
Artist's Talk: Saturday, December 5 from 3pm to 5pm
.
Co-Exist looks at the way three artists examine their world using different materials to create works to express their inner vision.
Artists featured:
Albert Schweitzer: Recreates society with paint on canvas.
Glenn Richardson: Carves sculptures from fallen trees.
Eric Celarier: Creates sculptures with found, made, and natural materials.
Curated by Molly Ruppert.
Otis Street Arts Project is located at 3706 Otis Street, Mount Rainier, MD. For more information visit https://www.facebook.com/events/878339292285557/.