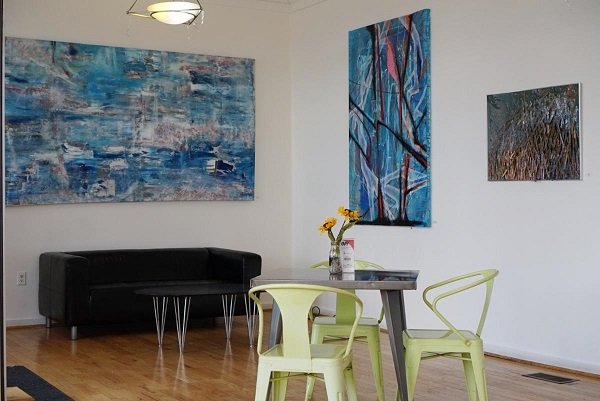 .
Deadline: October 31, 2019
.
Vivid Gallery is an exhibition space located in the lobby of the Anacostia Art Center that is dedicated to showcasing and supporting established contemporary artists as well as aspiring local talents. The foremost objective of the work at Vivid is experimentation. They encourage artists to submit proposals for installations. They are currently accepting artists' proposals for the 2020 exhibition season. Each show will last for 5 to 6 weeks. There is approximately 740 feet of hanging space.
The schedule:
January 31 thru March 13, 2020
April 10 thru May 16, 2020
May 29 thru July 11, 2020
July 24 through September 5, 2020*
* The July 24 thru September 5, 2020 must include only artists that live or work east of the Anacostia River [Wards 7 and 8].
In your submission, please include the following:
Description of show (500 words max. /working titles are acceptable)
Artist[s] Statement
Resume/CV of Curator [Artist]
Up to 10 work samples (jpeg) w/ corresponding image list. For video Mp4 no longer than 3 minutes
Indicate time period you are requesting and if you are requesting funding and the amount
Vivid Gallery will pay for advertising and opening night reception
Submit to: Duane Gautier at gautier.duane@gmail.com. Telephone 202-365-5586. For questions or further information, either email or call.