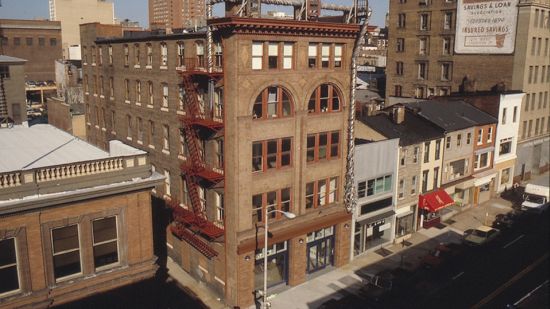 .
Deadline: Tuesday, September 5, 2017 by noon
.
Maryland Art Place (MAP) is pleased to offer a free opportunity to exhibit an original, hand made, celebratory mask in Altered Realities, MAP's Fall Benefit Exhibition. MAP will accept up to three masks per artist to be on display from September 14 – November 4, 2017 in MAP's main gallery. The masks will be silently auctioned during MAP's masquerade fundraiser event on October 28th (produced in partnership with Philanthropik, www.philanthropik.org). All proceeds will be split equally between the artist and Maryland Art Place.
Masks have been created historically for ritual, performance, protection and disguise. Artists are encouraged to use inspiration from historical and contemporary influences while designing their mask. For example, bright, festive masks have been created for traditions such as Carnival, celebrated across cultures, including countries in Europe, the Caribbean, Africa and South America. Masks can incorporate a wide range of materials including, but not limited to: paper mache, leather, ceramics, fabric, glass, gold leafing, feathers, beads and more. Masks can be thematic or purely decorative.
General Guidelines & Information
All masks will be auctioned off on October 28th at MAP's Fall Benefit event and will be included in Altered Realities: MAP's Annual Benefit Exhibition
ALL masks will have a starting bid of $100.00
Proceeds will be split 50/50 with the participating artist
All masks must fit within a scale of 16" X 16"
MAP will accept up to three masks per exhibitor
MAP will accept masks until the allotted gallery space becomes full (space is available on a first come first served basis)
Artists must submit a high quality photograph of their mask on a black backdrop. Image must have a 300 dpi resolution.
Images of the masks will be available for viewing in an online catalog before the auction
Application Fee: None
To apply please see the following application and required attachments: Please send your application to benefit@mdartplace.org by noon on Tuesday, September 5, 2017
For more information on how to apply, click here. For additional questions or inquiries, contact Naomi – naomi@mdartplace.org.