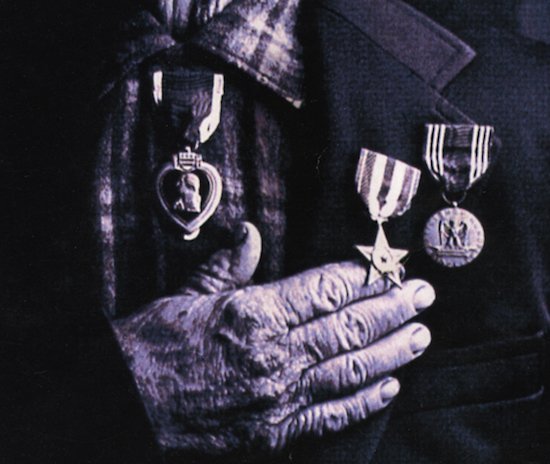 .
Deadline: Saturday, February 27, 2016 at 4pm
.
Click here to download as a PDF
Prince George's County has a long history of military service and supporting military personnel. This exhibition seeks to cultivate artistic support for veterans and active duty members to highlight the role art can play in the healing process of returning from deployment. The exhibition will showcase artwork by veterans and the military community using the creative process to promote healing, and provide insight into artistic expression as a tool for understanding the transition from military to civilian life.
Eligibility
This call is open to all veterans and active duty members of all branches of service who reside or are deployed in Maryland, Washington, DC and Virginia. Female veterans and veterans of color are encouraged to apply. Employees of The Maryland-National Capital Park and Planning Commission are not eligible to participate.
Selection
Curators for the exhibition will select artworks for inclusion based on artistic merit, relevance to the exhibition theme, and suitability for display in the exhibition space. The Sports and Learning Center Gallery is a public space, open to all audiences that welcomes a large number of visitors of all ages. Artworks in the gallery are hung from picture rails that cannot support extremely heavy objects. Only artworks that can be displayed on the wall will be accepted.
Curators
Constance Mattox, Guest Curator, Arts Educator, Masters of Arts Administration Candidate, Savannah College of Art and Design.
Phil Davis, Director, Brentwood Arts Exchange
Exhibition Timeline
February 27: Deadline to apply
March 5: Artists notified of acceptance
March 11-15: Drop off work at the Brentwood Arts Exchange
March 28: Exhibition opens to public
April 30: Artists' Reception
June 8: Last day of exhibition
June 9-11: Pick-up work at the Brentwood Arts Exchange
Application
Applications may be submitted by mail or delivered in person and must arrive at the Brentwood Arts Exchange no later than February 27, 2016 at 4 pm. They are not able to accept applications by email. Each submission should include a CD containing:
3-5 images of artworks to be considered
A list of images that included titles, media, size and dates work was created.
An artist statement relevant to artworks submitted.
Proof of military or veteran status.
All submitted materials must be clearly labeled with the artist's name and contact information.
Optional. SASE for return of applications. Applications will not be returned unless as SASE with adequate postage is provided.
Mailing Address for Applications
Attn: The Art of Freedom Exhibition
Brentwood Arts Exchange
3901 Rhode Island Avenue
Brentwood, MD 20722
Guidelines For Digital Files
Effort will be made to review all submissions, regardless of format. However, please be aware that incompatible files may cause submission to be rejected. Applicants are encouraged to format files as described below.
Image files must be submitted as JPEG format no larger than 1MB
Name each document file: "Last Name" underscore "Title of Document", example: Jones_Artworklist.pdf
Name each image file with two-digit number that corresponds with the artwork list provided; example: 01_ Jones_ Title of Artwork.jpg
Shipping and Installation
Artists are solely responsible for transporting their artworks to and from exhibition drop off/pick up point (Brentwood Arts Exchange). All artwork delivered must match the images submitted for consideration and must be delivered in good condition and properly presented. Brentwood Arts Exchange staff will install all artworks.
Sales and Insurance
The M-NCPPC will retain a 25% commission on all artworks sold during or as a result of the exhibition. The M-NCPPC insures all consigned artworks while they are in the custody of the Brentwood Arts Exchange and the Prince George's Sports and Learning Complex.
Additional Information
If you have any concerns/ questions or would like additional information, please contact:
Phil Davis, Director, Brentwood Arts Exchange
3901 Rhode Island Avenue
Brentwood, MD 20722
301.277.2863
phil.davis@pgparks.com
Constance Mattox, Guest Curator
cmattox48@gmail.com
Brentwood Arts Exchange
3901 Rhode Island Avenue
Brentwood, MD 20722
301-277-2863
email: pgp-brentwood-arts@pgparks.com