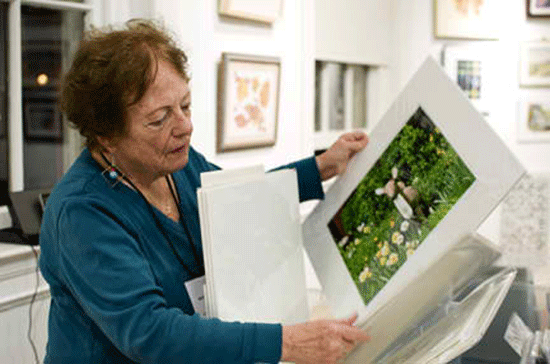 .
Capitol Hill Arts Workshop's Call for Entries for SOATUL, a Community Art Exhibition
The Capitol Hill Arts Workshop (CHAW) has issued a call for entries for its September community exhibition entitled SOATUL.  For the month of September 2012, CHAW's gallery walls will be available for any and all of the community to bring in an artwork to share for the month. This is a moment to look at the art in your home, not any art that you made, but art that one day moved you so you got it. This is an opportunity for the gallery to reflect ways that the visual arts are part of our lives, using the CHAW community to organically populate the space with art and personal stories.
To participate, please bring in one work that you own, together with a few words about how you acquired the piece, or what the piece means to you, or what you know of/about the artist, or any thoughts you may have on the piece of art work.
Art can be brought to CHAW at 545 7th Street, SE from September 4 through 6, 2012 between 9:30am and 7:30pm  The community is invited to a closing reception on Monday, October 1, 2012 from 6 – 8pm.
CHAW gallery hours are as follows:
Monday – Thursday 9:30 am – 9pm
Friday 9:30 am – 6pm
Saturday 9am – 2pm
Closed Sunday
In the context of this exhibit, one piece of art by CHAW Photography Chair Bruce McKaig will be given to the most creative interpretation of the acronym SOATUL. A running list of guesses will be on display in the gallery during the exhibition.
For a complete list of events, workshops, classes or registration information, please visit CHAW's website at www.chaw.org or call 202-547-6839
.
.
.
.