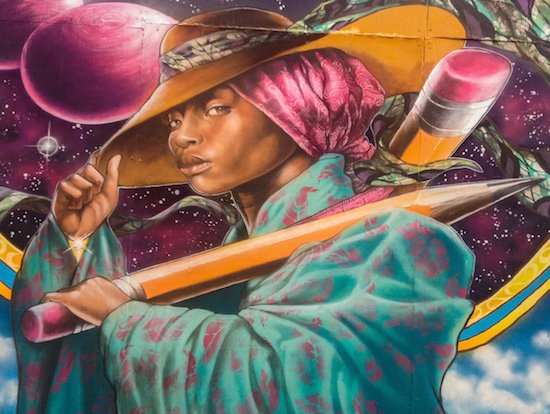 Deadline: Friday, April 22, 2016 at 4pm
.
Budget:  $3,000 – $15,500 per mural
The DC Commission on the Arts and Humanities (DCCAH) in partnership with the DC Department of Public Works (DPW) seeks graffiti artists and artist teams to design, create and install aerosol murals that inspire the various communities in which they will be placed. Selected artists will be required to work with youth interested in graffiti art (ages 14-18) by introducing and refining each student's artistic skill in the discipline of graffiti style sketch work and aerosol mural painting.
Context
MuralsDC was created to replace illegal graffiti with artistic works, revitalize sites within communities in the District of Columbia and to teach young people the art of aerosol painting. This initiative aims to positively engage the District's youth by teaching proper professional art techniques, providing supplies, and a legal means to practice and perform artistic skills in a way that promotes respect for public and private property and community awareness.
The MuralsDC project is based on three platforms:
Illegal Graffiti Abatement
Youth Engagement
Neighborhood Enhancement
There are more than (55) MuralsDC projects across the District. Each mural tells a unique story of DC's diverse neighborhoods while deterring further illegal graffiti.
Terms of Season
The MuralsDC season extends between May 2016 and October 2016. Murals installations will be scheduled by the Artist Supervisory Consultant in coordination with selected final MuralsDC graffiti artists and site owners.
For full details on the application process, please click here.
Interested applicants may submit their application through DCCAH's online portal: https://dcarts.slideroom.com/#/Login