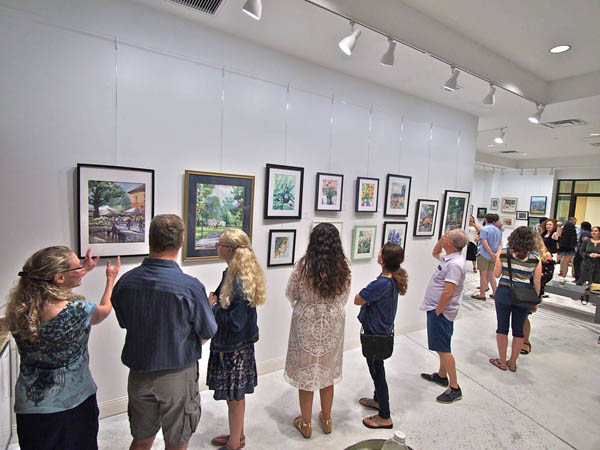 Call for Entries: Falls Church Arts Gallery Exhibition Street Life: Real Life Reimagined
Entry Deadline: midnight, Sunday, June 4, 2023
Street Life: Real Life Reimagined – all media
Our streets and neighborhoods have a vibe all their own, depending on the time of day, occupants, and activities that occur. Street life may reflect the hustle and bustle to some or a quiet, contemplative atmosphere of one person peering out a window or sitting in isolation. People, animals, plants, cars, buildings can serve as muses on the street. Artists are invited to interpret the theme broadly in this all-media exhibit, even to include an abstract representation that a neighborhood imparts.
Exhibition Dates: Saturday, July 1–Sunday, August 13, 2023
Meet the Artists Reception: 7:00-9:00 pm, Saturday, July 1, 2023
Exhibition Venues: Falls Church Gallery, 700-B West Broad St., Falls Church, VA, and online on the Falls Church Arts website.
Cash Awards: Juror's Choice ($200) and People's Choice ($150) cash awards
Entry Fee: $27.50 for Falls Church Arts members, $37.50 for nonmembers (Artists may submit up to 3 artworks, brief statement of concept or process required for each.)
Entries: Entries must be made through the online entry form.
Judging: This exhibition will be juried by Adam Odomore, an independent juror. Artists will be notified of the juror's decisions on/about June 12.
Drop-off/Pick-up: Artwork selected for the exhibition must be delivered to Falls Church Gallery on Monday, June 26, 10am–noon or 6–8pm. Unsold works must be picked up on Monday, August 14, 10am–noon or 6–8pm.
Sale of Work: All work must be for sale exclusively through Falls Church Arts for the duration of the show. All sales will be handled by Falls Church Arts, which shall be responsible for the collection of the retail sales price stipulated by the artist in the online entry form as well as the applicable sales tax. Falls Church Arts will remit to the artist the net sales amount (artist-stipulated retail price, less 20% donation to Falls Church Arts) within thirty days of the show closing. Falls Church arts will collect and remit all requisite sales tax to the proper taxing authority. No price changes will be allowed after the call deadline.
Additional guidelines are available at https://fallschurcharts.org/enter-a-show/
Questions? Email info@fallschurcharts.org