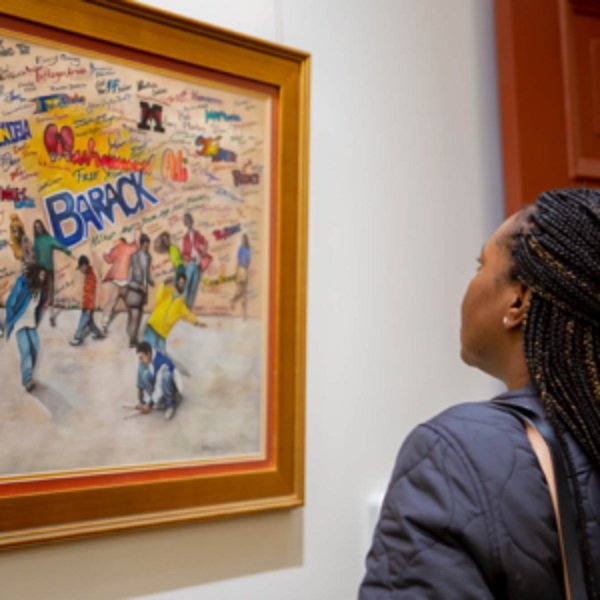 Deadline: Wednesday, December 1, 2021
Juried by Claude Elliott, Arts Consultant and Independent Curator
Open to Washington DC, Maryland, and Virginia Artists
Exhibition Dates: January 10-March 27, 2022
ELIGIBILITY: Open only to artists residing in the District of Columbia, Maryland, and Virginia. Original hanging work, in any medium, will be considered.
ENTRY FEE: $40 for up to 5 pieces; $10 for each additional piece. Payment through PayPal (which accepts all major credit cards).
GUIDELINES: Artwork must be delivered ready to hang using the Hill Center cable-and-hook system. Details will be provided to selected artists. No size restrictions apply as 14' ceilings in some gallery space can accommodate large pieces. Juror requests a short artist statement describing each work submitted. Submitted artwork must be from 2019-2021, not earlier. All artwork must be available for sale.
PRIZES: Three cash prizes and five Honorable Mention awards will be made. First place $750; Second Place $500, Third Place $350. Plus, Honorable Mention Certificates.
ENTRIES: Entries must be made online at: https://www.hillcenterdc.org/call-for-entries-2021-2022/ or by visiting https://www.hillcenterdc.org/galleries/. Instructions are posted on the website.
JUDGING: The Exhibition will be juried by Claude Elliott, arts consultant and independent curator. Elliott has served on review panels for Arts & Humanities Council of Montgomery County, NEA Challenge America, The DC Commission on the Arts and Humanities, and Rhode Island Council for the Arts. All artists will be notified of the Juror's decisions on/about Friday, December 3, 2021.
DELIVERY/PICKUP: Artwork selected for the exhibition must be delivered to Hill Center on Saturday, January 8, 2022 from 9am-12pm.
SALES: Artists selected for the exhibition will be asked to sign the Hill Center Galleries Consignment Agreement. Hill Center Galleries shall sell artwork at the sales price submitted in the on-line entry, plus applicable DC sales tax, and remit proceeds to the artist, retaining a 30% sales commission. No price changes will be allowed after the call deadline.
QUESTIONS? Email galleries@hillcenterdc.org