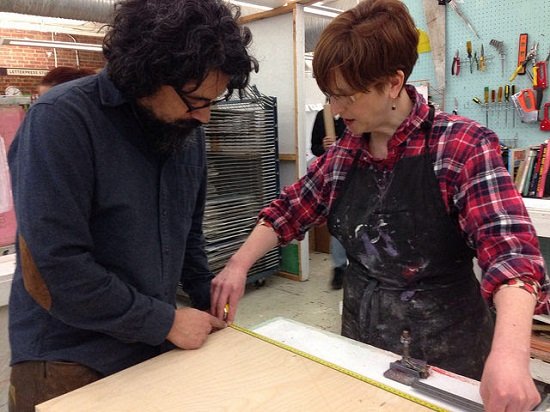 .
Deadline: Friday, September 22
.
Pyramid Atlantic Art Center's Keyholder Residency is a competitive opportunity for emerging artists who want to have unlimited access to the studios in exchange for working 4 hours a week for PAAC. The residency is awarded to artists who hope to gain more knowledge and improve their skills in the printmaking, papermaking or book arts studios. Two artists are selected per session (fall, winter & spring) by the PAAC artistic staff. Keyholders work in a productive community atmosphere alongside other artists, and are expected to abide by all studio policies.
Selected Artists will receive:
24-hour studio access (up to 30 hours a week)
Flat file
Promotion in PAAC newsletter and social media
Bios and images of current Keyholder's work will be on PAAC's website
Keyholder residents are asked to:
Work 4 hours a week for PAAC (Perform daily operational tasks including but not limited to ordering supplies, receiving and unpacking orders, responding to organizational inquiries, and working at the reception desk)
Care for studio equipment and tools
Bring consumable supplies (paper, ink, newsprint, etc.)
Present one artist talk or public demonstration
Share studio with other artists and PAAC programming
Application:
Project description-a letter of intent explaining why would you like to participate in the Keyholder Program, how this opportunity will affect your career goals, and what studios/equipment you plan on using.
Resume
10 images of recent work
$25 Application Fee
For more information and to apply, visit https://www.pyramidatlanticartcenter.org/residency.