.

| H STREET CHALKWALK |
.
Saturday September 10, 2011- the deluge of the previous week subsided in time for the first annual H Street Chalkwalk sponsored by CHAMPS and H Street Main Street.  At 10am the interns from Albus Cavus arrived at East City Art HQ and began to work on their chalk magic.  Albus Cavus' program introduces High School students to public art projects and these students took to the challenge like seasoned veterans.
Chalwalk winners (by business):
Judges' Choice: Queen Vic
People's Choice: Granville Moore's
Below we've included a sample of some of the works made by participating artists and businesses.
.
.
.
.
.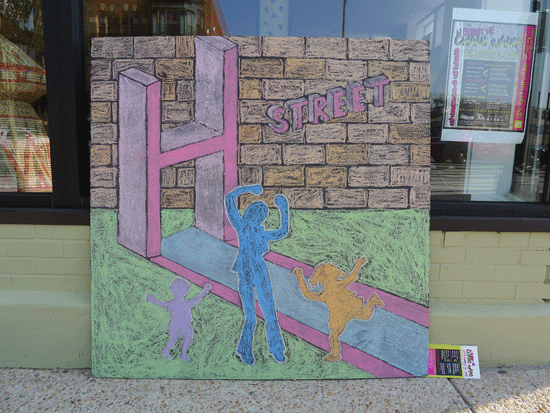 .
.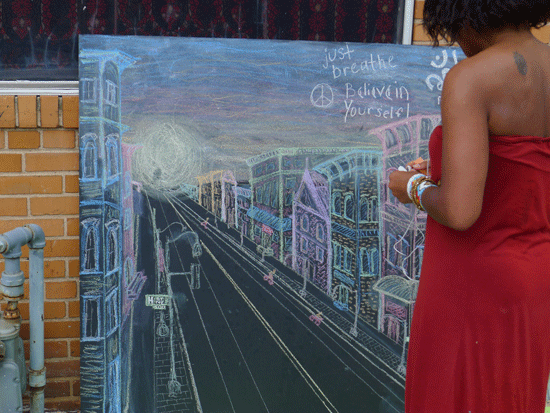 .
.
.
.
.
.
.