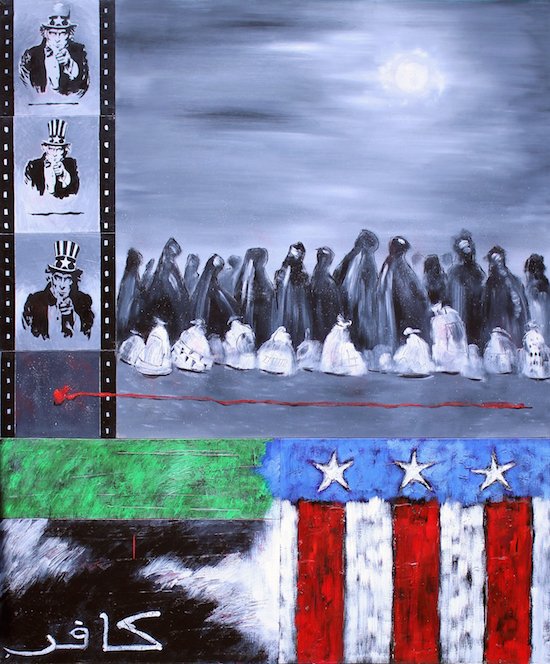 .
Opening Reception: Friday, May 20 from 6pm to 10pm
.
David Richardson has had two callings in his life—the United States Marine Corps and to paint. As he prepares to show his work in Washington, DC, David's unique story is piquing the interest of the usual suspects but also a wider audience.
As an accomplished artist and decorated Marine, David's work has developed along side his more than twenty-year career in the Marine Corps including as a Three Theater Marine, a term bestowed on a Marine who has served in Iraq, Afghanistan and the Horn of Africa—the three official theaters in the Global War on Terrorism.
David's artwork is shown in private displays and public spaces in New York and Washington DC, including the Marriott Marquis.  Richardson's latest work will be displayed in Georgetown from 8 May to 8 June.
The reception is located at 1666 Wisconsin Ave. NW.