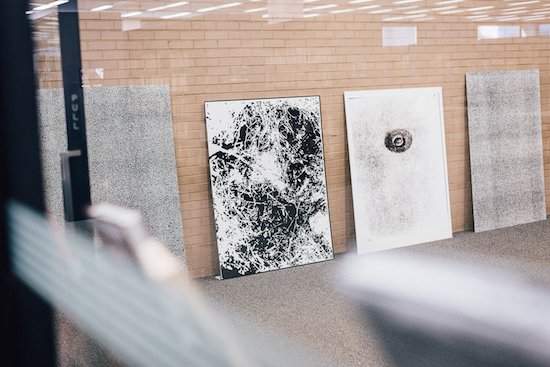 .
Through October 22
.
As we increasingly entrust others with our personal information and data, how can we ensure that our data is safe and protected from abuse and misuse? UNCENSORED: Information Antics, an all media art exhibition, will bring together DC artists to explore the myriad of roles that data collection and visualization play regarding issues of privacy, participation, and location of the self. UNCENSORED: Information Antics will be on display at the Martin Luther King Jr. Memorial Library from September 24 – October 22 to celebrate Banned Books Week, an annual national celebration of the freedom to read, express and create. Through photography, video, installation and sound the artists participating in UNCENSORED: Information Antics investigate the complexity of an intensely networked environment with thoughtfulness and humor.
Works by the following artists have been selected by an advisory committee and will reflect the ways in which data is collected, mediated, censored and transposed into alternate forms and expressions. The advisory committee includes Mary Early, Curator of Hemphill Gallery, Karyn Miller, Acting Director and Director of Exhibitions at Arlington Arts Center, Violet Mantell, Program Associate of Cultural DC/Flashpoint Gallery and Matthew Mann, Artist and DCPL Library Associate.
Artists include:
Nancy Daly
Brian Davis
Nekisha Durrett
Hasan Elahi
Nate Larson & Marni Shindelman
Paul Shortt
Kelly Towles
Workingman Collective
Fabiola Yurcizin
Evan Hume
FreeSpace Collective/Mike Iacovo
Martin Luther King Jr. Memorial Library is located at 901 G St. NW.