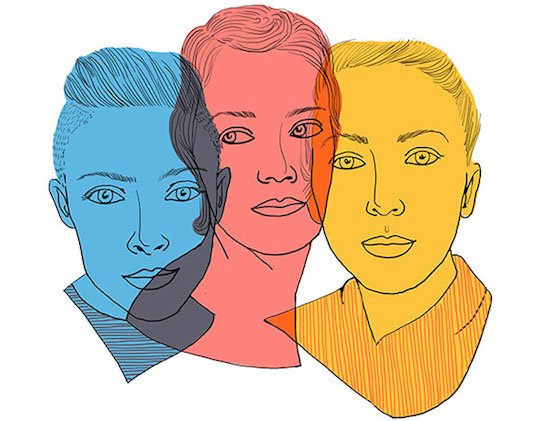 .
Opening Reception: Saturday, April 4 from 6pm to 10pm
.
The exhibition runs April 4 – 26, 2015.
You're invited to the opening reception for Women in Color, The Fridge's exhibit featuring all new works from DC-based contemporary artist and illustrator Rose Jaffe. Jaffe's expressive approach to line, color and form provide a refreshing take on traditional portraiture.
Artworks on deep cherry and pine wood panels range in size from miniature to 4' x 6'. The artist applies bold, striking color to contrast the wood's earthy tones to create an unexpected blend of the synthetic and natural. The works on wood will be displayed alongside a large scale indoor mural and sculpture using repurposed mannequin heads.
Jaffe's works communicate and celebrate the complex emotion and dynamism of young women living today. Subjects for the pieces come from myriad backgrounds reflecting the totality of the artist's life including local dancers and members of the creative community as well as family.
Events
Opening Reception: Saturday, April 4, 6 – 10pm
Artist Talk: Saturday, April 11, 2 – 3pm
Closing Reception: Sunday, April 26, 3 – 6pm
The Fridge is located across the street from Matchbox Pizza on 8th Street SE, Barracks Row in Eastern Market. For more information visit www.thefridgedc.com.
.
.
.
.