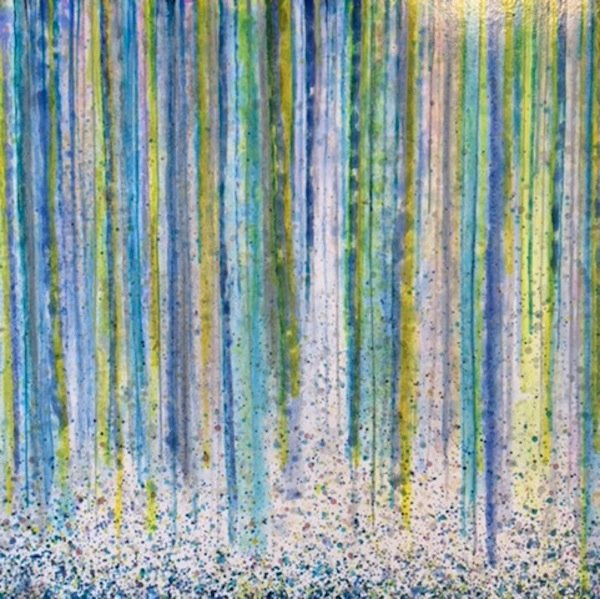 .
Reception: Saturday, September 8 from 6pm to 8pm
.
The Gallery at the Wharf is pleased to present an exhibition-featuring artist Tom Walsh. The Rhythmic Lines of Distinction show will run from August 29-September 24, 2018 with a reception Saturday, September 8 from 6-8 pm. The exhibition focuses on his rhythmic line-field paintings.
Tom Walsh is passionate about creating order, strength and rhythm in large-scale paintings. Walsh celebrates his love of order by creating bold line fields of color. Each panel of harmonious color combinations achieves a quiet sense of strength. As a former head of the Art and Design Department at Temple University, Walsh says, "My paintings explore the interplay of one color and transparent light". With over fifty years of painting experience, Walsh has created a body of work that can have many interpretations. One can see sunsets and landscape elements in paintings with high color key combinations or straightforward graphic shapes in paintings with dual tone combinations but all paintings convey a similar sense of energy, emotion and strength.
Walsh is a graduate of the Philadelphia Museum College of Art. His background for many years in graphic design influences all of his compositions. The rhythmic line fields are both mesmerizing and energizing. For this show, the exhibition will feature paintings of harmonious color combinations with heavy pigment on a smooth canvas. The artist is able to create statement paintings with instant visual impact.
Gallery Hours:
Thursday – Sunday 12-6pm
and by appointment
Gallery at the Wharf is located at 40 District Square, SW. For more information about the gallery and upcoming exhibitions, please call the Gallery Director at 301.908.4937 or email GalleryDirector@GalleryattheWharf.com.