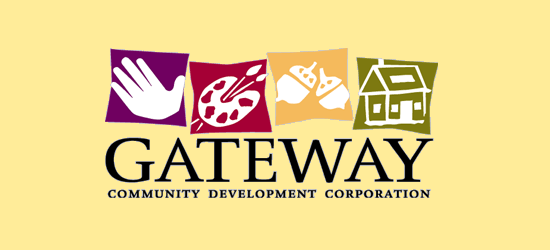 .
Event: Thursday, December 10 from 7pm to 9pm
.
You are invited to Gateway CDC's Holiday Party, Membership Meeting, and Pop-Up Exhibition at the 39th Street Gallery (2nd floor of the Gateway Arts Center, 3901 Rhode Island Ave., Brentwood, MD 20722 — enter on 39th Street). The celebration will take place on Thursday, December 10 from 7-9pm. All are welcome- refreshments will be served.
Join them to kick-off the holiday season and welcome Gateway CDC's new Artist-in-Residence, Pat Autenrieth. Pat is a visual artist and retired associate professor. She received her BFA from the Kansas City Art Institute, and taught for 34 years at the Corcoran College of Art and Design. A pop-up show of some of her work will be featured in the gallery.
While celebrating, you will be able to:
Discover what's happening at Gateway CDC and new developments in our towns
Learn about Phase III of Art Lives Here
Hear about 39th Street Gallery Programming
Receive information on how members can can serve on the
39th Street Gallery is located at 3901 Rhode Island Ave., Brentwood, MD. For more information and to RSVP, visit https://www.facebook.com/events/893388544101539/.