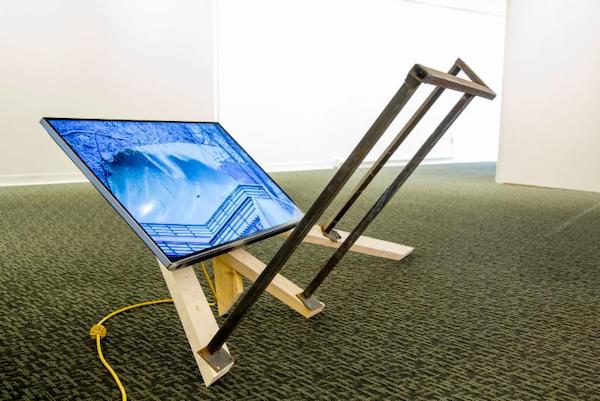 .
Currently on view through through December 15.
.
Day of performances: Saturday, December 15 1pm – 6pm
Hamiltonian Gallery is pleased to present Inspiration into Action curated by Chelsea Ragan & Adam Void of School of the Alternative (SOTA), a group show comprised of artists in the current Hamilton Fellow cohort and SOTA alumni.
Inspiration finds us in the strangest of places: something magical happens, and it is at that moment that action occurs. Inspiration into Action ignites the spark between the things that fuel dreams and the action of doing. The exhibition will feature work by artists who traveled to Black Mountain, NC to participate in The School of the Alternative, the immersive educational experiment. Reflecting on this shared experience, each artist was asked "What is one thing you have always wanted to do, but haven't?"
The work in Inspiration into Action is the artist's response to this eternal question, challenging them to actualize their soul's desires. Within the gallery is a "dreamspace" that will act as a portal for converting inspirations into action, containting video pieces from seven School of the Alternative alumni, and doubling as a performance space. The time-based work tells stories of release; of the spirit from the body, of the self from the past, of dreams from reality, and of potential from impossibility. "Inspiration into Action" is rooted in future potentials, the imperfect past, and a drive for change.
Featuring performances by Heather Clark, Rachel Guardiola, Patrick Harkin, and Kasey Kinsella.
Featured artists:
Kyle Bauer
Heather Theresa Clark
Zach Cooper
Rachel Guardiola
Patrick Harkin
Shaun Haugen
Jackie Huntington
Beth Kerr & Tim Kerr
Kasey Kinsella
Yujin Lee
Antonio McAfee
Michael Kranifeld Mavretic
Alex Mikev
Paolo Morales
Rives Wiley
Ellen Xu
Gallery Hours:
Tuesday through Saturday: 12pm to 6pm
or by appointment
Hamiltonian is located at 1353 U Street NW. For more information visit www.hamiltoniangallery.com.