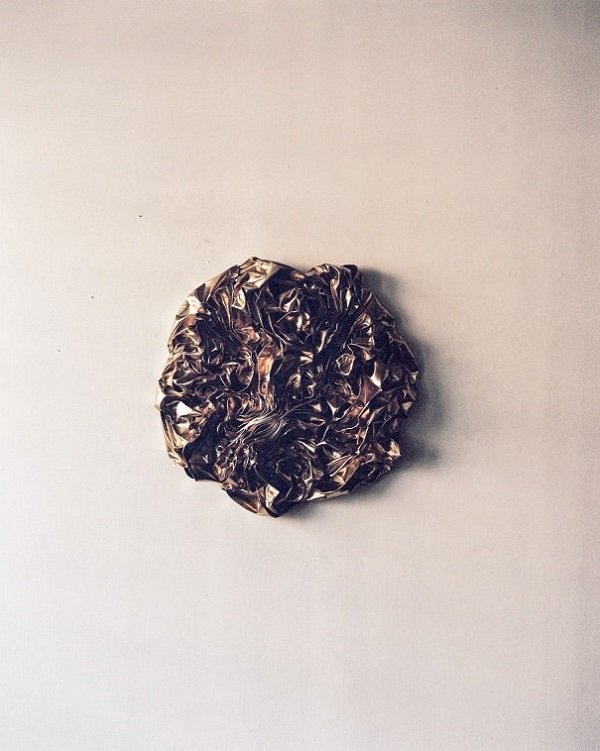 Opening Reception: Friday, June 10 from 7pm to 9pm
Solo show by artist Annie Broderick will open on June 10, 2022, at Homme DC's 2000 L St NW gallery. The show will include textile wall sculptures, paintings, and mixed media works and will run through June 26.
Artist Bio
Annie Broderick was born an artist and bred in needlework. Broderick's use of fabric and hand-stitching in her artwork honors the needlework tradition that runs through her maternal female ancestry. Broderick studied fine art with a focus on painting, earning her studio art degree from Davidson College. The artist then pursued her master's in Community Counseling from George Washington University for the purpose of working with adolescent girls. More recently, Broderick's devotion to her own physical power through her Olympic-style weightlifting practice has shaped and fueled her creative concepts and artistic process. Broderick's mission is to create power through art.
Artist Statement
I torque, tie, stretch, and stitch my materials with the force of emotional experience. I am obsessed with hard and soft contrast. For a form to be more than one thing at once: that complexity is what I am after.
For as long as I can remember, pressing in on me from all angles was the insidious mantra: Be Repressed. As a young girl, I internalized that message spatially: "Become small. Stay small." Repression feels like what happens when a spring is compressed: the spring contracts and energizes to release with explosive power.
This exhibition is a gathering call. Created and collected over the past five years, the body of work hangs together for the first time as an expression of solidarity with girls and women. Battle Cry compels you to feel your (our) fight and your (our) freedom.
Homme DC is located at 2000 L St NW.