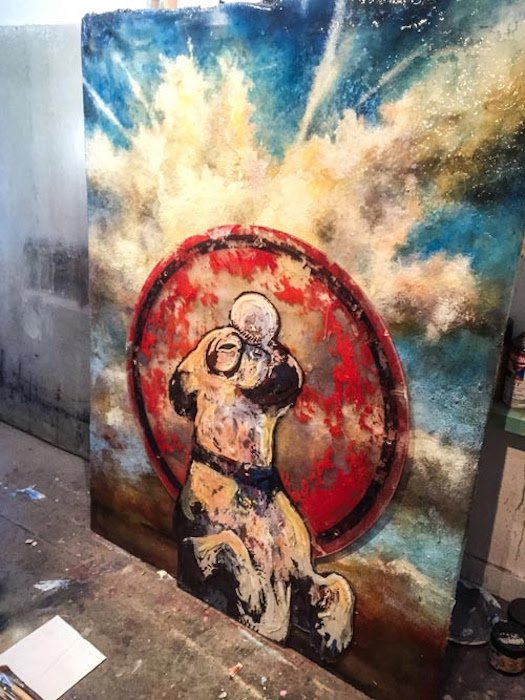 .
Opening Reception: Thursday, October 29 from 6:30pm to 8pm
.
Tony Savoie's style continues to evolve and the work has become intensely hand-made. Gone are the shadowbox constructions, replaced instead with elaborately painted and textured works of layered fiberglass fabric and resin. After spreading a bed of liquid resin, he presses in fiberglass fabric, working quickly before hardening. The level of excitement is high, as the materials begin to solidify. Once hardened, he paints and writes on the surface and then continues building additional layers.
Blending pop and protest themes, Savoie continues to express his struggle with our nation's political landscape and the expected obedience to which we all tend to succumb. Savoie explains, "art does not do anything to solve issues. It does help us see how we relate to the world, it puts the questions out there for those who are interested."
Long View Gallery is located at 1234 Ninth St. NW. For more information visit https://www.facebook.com/events/454768181385936/.
.
.
.
.