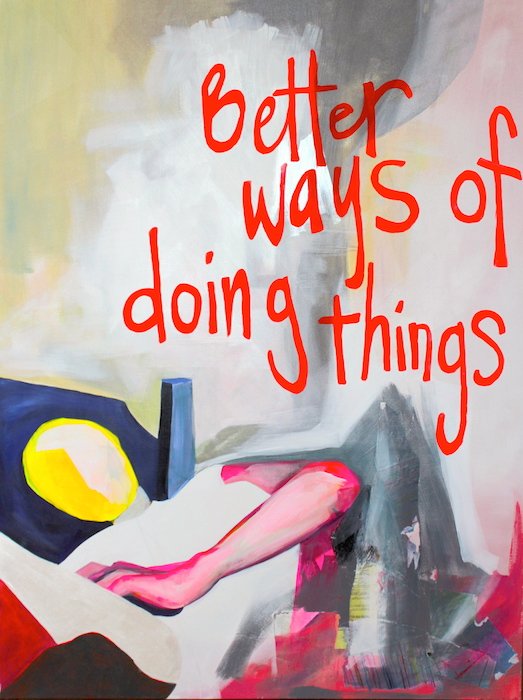 .
Opening Reception: Saturday, March 28 from 7pm to 10pm
.
Cut/Tear will be on view at Olly Olly from March 28, 2015 through April 11, 2015.
Olly Olly, a new alternative art space in Fairfax, VA is pleased to present its latest art exhibition, Cut/Tear. This exhibition of new work invites you to question and understand notions of embedded ideas and situations torn asunder and reassembled to form a multitude of hybrid worlds and uncanny juxtapositions. On Saturday, March 28, 2015, from 7pm to 10pm, spend an evening with the artists:
Carolyn Becker
Amy Hughes Braden
Kunj
Eric Pankey
Mojdeh Rezaeipour
Jesse Walker
Cut/Tear features artists whose work employs performance, collage aesthetics, the body, fashion, appropriation, fragmentation, and cut, torn, dismantled elements that disrupt the usual course of ideas, concepts, images, cultural artifacts, and relationships. Opening pathways for rearranging, reorienting, re-relating, and rebuilding, Cut/Tear is a conversation between the fragments and the whole, between confusion and clarity, between homogeneity and hybridization.
Olly Olly wants to nourish the community in many ways. We will be collecting healthy non-perishable food items for the Food Bridge at Our Daily Bread, which provides short-term emergency food assistance to Fairfax County area residents who are in crisis. We encourage you to bring a healthy non-perishable food item to donate. The Food Bridge is most in need of cooking oil, brown rice, dried beans, canned fruit in its own juices, and pasta sauce.
Gallery Hours:
Mondays: 10am-4pm
Tuesdays: 6pm-9pm
Thursdays: 6pm-9pm
Saturdays: 11am-4pm
and by appointment
Olly Olly is located in a 2nd floor walk-up in Historic Fairfax at 10417 Main St., 2nd Floor, Fairfax, VA. For more information visit http://www.ollyollyart.com/exhibitions.
.
.
.
.