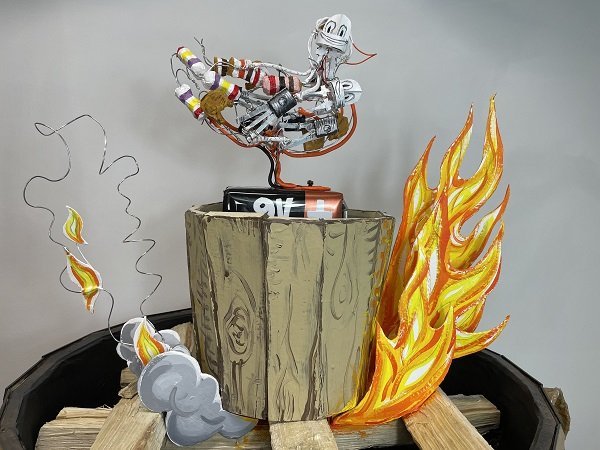 Opening Reception: Saturday, October 8 from 5pm to 8pm
Art + Engineering = Artgineering: "the action of working artfully to bring something about"
ARTgineering v2.0 is a sequel to Otis Street Arts Project's 2017 exhibition, "ARTgineering." It reexamines the original concept of art, science, math, meta-physics and think-tank generated work: explorations not considered previously or frequently. The brain's elasticity can be stimulated by these observations. In version 2.0 we examine the formal, conceptual, and structural aspects of engineering art.
Featured artists:
Gallery Hours October 15 – December 3, 2022 Saturdays 12-4PM
All other times by appointment
Otis Street Arts Project is located at 3706 Otis St, Mt Rainier, MD.