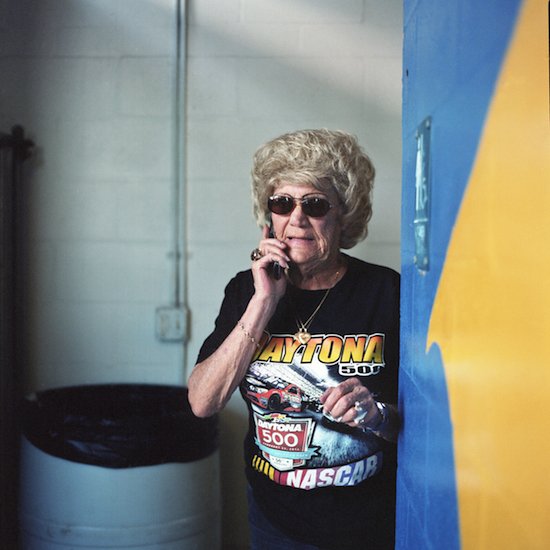 .
Artist Reception/Tailgate Party: Saturday, May 16 from 12pm  to 5pm
.
The exhibition runs May 2 – 31, 2015.
Artist Ann-Marie VanTassell presents an installation that peers into the world of NASCAR –  the largest spectator sport in America. In a style reminiscent of anthropological photographer, Catherine Opie, the artist presents portraits of  the everyday people that bring the sport to life.
"I photograph people that I think are fascinating. That is not to say my photographs do not say anything about me. Whether I admire my subjects for their beauty, character, or strength, something about who they are helps me discover something about myself."
-Ann-Marie VanTassell
Ann-Marie VanTassell is a Washington, D.C. based photographer, graduate of the Corcoran School of Art + Design with a BFA in photojournalism, and a current Resident Artist at Pleasant Plains Workshop.
Gallery Hours:
Saturday: 1-6pm
Sunday: 12-5pm
Pleasant Plains Workshop is located at 2608 Georgia Avenue NW.
.
.
.
.