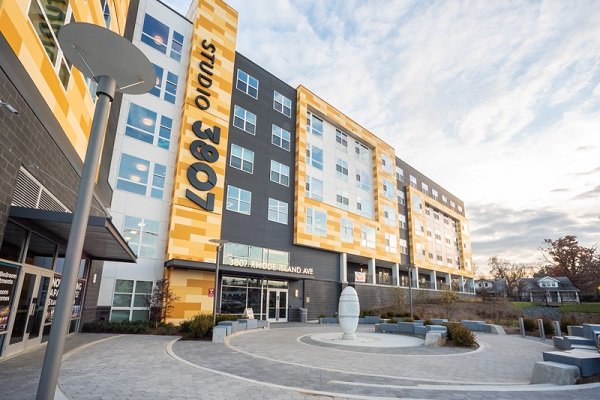 Reception: Saturday, June 24 from 7pm to 9pm
Portico Gallery has expanded! They now curate shows in two new exhibition spaces at miXt Food Hall: Loft Gallery and Corner Space.
Join them on July 24th from 7-9 PM to celebrate two new exhibitions as well as miXt Food Hall's permanent collection from the Mini-Murals Project.
Featured Artists:
Mini-Murals: Tara Bar, Dalila Brooks, Olivia Brown, Jaleel Davis, Elliott Hamilton, Joslyn Jennings, Barbara Mandel, Matthew McLaughlin, John Ortiz, Korey Richardson, Rey Velasquez Sagcal, Benay Walker, and Luke Walters.
MIXTURE, a group exhibition of local artists in the Loft Gallery with Laurie Breen, Jaleel Davis, Jodi Ferrier, Tom Hill, Wayson Jones, Dwayne Martin, Diana N'Diaye, Mame N'Diaye, Christina Osheim, John Ortiz, John Paradiso, Stanley Piotroski, Roslyn Racanello, Korey Richardson, Imani Russell, and Denise Wamaling
RURAL, a solo exhibition of Roslyn Racanello's mixed-media photographs in the Corner Space. Roz lives and works in Chesapeake Beach Maryland.
miXt Food Hall
Mixture and Rural exhibition dates: July 24-October 31, 2021
The mini-murals are part of the permanent collection
(Street parking available as well as at the fire station on the other side of 38th Street )
Studio 3807 Contemporary Apartments is located at 3807 Rhode Island Avenue, Gateway Arts District, Brentwood, MD.