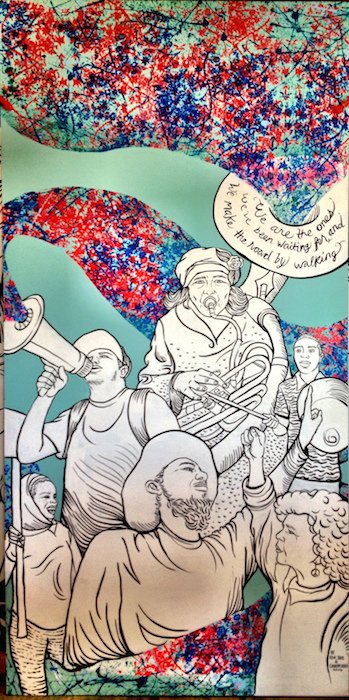 .
Opening Reception: Friday, February 6 from 7pm to 11pm
.
The show runs February 6-28, 2015.
Local DC artists Rose Jaffe and Graham Patrick combine their passions for portraiture, printing and photography in this unique show of collaborative works.
The art moves from the walls to the floor mid way through the evening with an original performance by dancers Ashely Shey and Rosalynd Ramnouth. There will also be local food and beverages from ReCreative Spaces' local partners.
Tickets cost $5. Purchase tickets in advance here.
For more on Rose Jaffe click here.
For more on Graham Patrick click here.
Gallery Hours:
Thursday-Friday: 4-8pm
Saturday-Sunday: 12-5pm
or email emily@recreativespaces.com to schedule a time.
ReCreative Spaces is located at 1613 Rhode Island Ave NE. For more information visit recreativespaces.com.
.
.
.
.