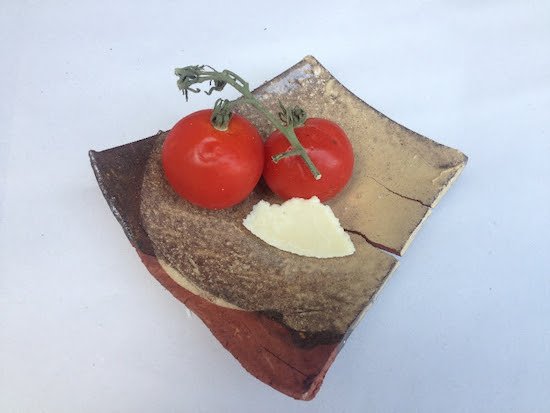 .
To order plates, email j.j.mccracken@gmail.com.
.
Red Dirt Studio in Mount Rainier, MD is making appetizer plates from clay dug on ECO's Bladensburg farm. Get a limited edition, handmade 2014 Evening in the Garden/Dirt from the Farm plate at Fox's Barn for only $50 each, or 4 for $150. Each plate is designed especially for this ECO City Farms 2014 fundraiser.
Fox's Barn is located at 5011 42nd Avenue, Hyattsville. Please contact j.j.mccracken@gmail.com for your order.
.
.
.
.