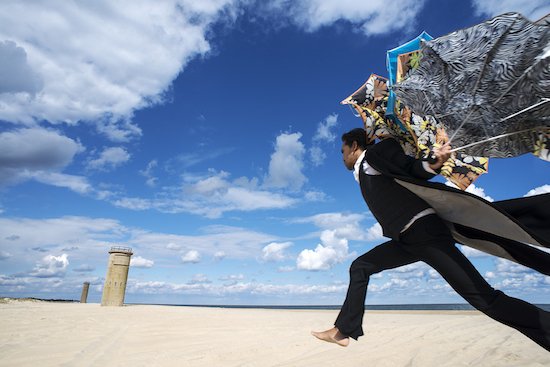 .
Reception: Friday, November 6 from 5pm to 7:30pm
.
The evocative and thought-provoking works of nine award-winning DC-based photographers will be on display at the Studio Gallery in conjunction with Fotoweek DC 2015.
This exhibit will feature each photographer and their individual working photographic series. Each photographer—Lisa Allen, Iwan Bagus, Page Carr, Amy Hendrick, Leena Jayaswal, Steven Marks, Shaun Schroth, Alexandra Silverthorne, and Rania Razek—will exhibit one to two of their own large images(s), one contact print that shows their editing process, and an artist statement that expresses the ideas, challenges, and vision that prompted the creation of the series for their own future photography exhibition.
Exhibit Dates: October 29-November 14, 2015 (in conjunction with FotoWeekDC 2015, FotoDC's largest project, with over 40,000 attendees each year).
"Photographers@Work shows the heart of the DCFotoWeek mission. It weaves together the works of nine photographers from all walks of life. "These artists seek to capture truth, understanding, and intimacy through photography," explains photographer Iwan Bagus, who co-curated the exhibit with Steven Marks. "These pieces help us deconstruct our tangled relationships with our environments, our histories, communities and our own identities."
Interviews with photographers and high-resolution images available by request.
A preview of the exhibit:
Iwan Bagus uses his cinematic approach to explore the relationship between him and his five sisters, using five animated objects, including chairs and umbrellas, juxtaposed with his self-portrait.
Amy Hendrick explores family memory through images, video and audio interviews, and discovered documents in this work-in-progress.
Leena Jayaswal illustrates her family history through fabrics. She photographs every sari in her mother's house and visually weaves together a beautiful stream of images from her family history.
Rania Razek explores the road less taken, seeking images that are captivating. Her aim is to reveal the unusual images that can become inspirational.
Steven Marks documents the characters of urban people in their own environment. A dialogue between the photographer and his subject against the complex background enhances the intimacy of the portrait.
Alexandra Silverthorne examines public versus private space (town beaches versus private boathouse), while reflecting on ways to move through the space in the rural New Hampshire.
Studio Gallery is located at 2108 R Street NW.