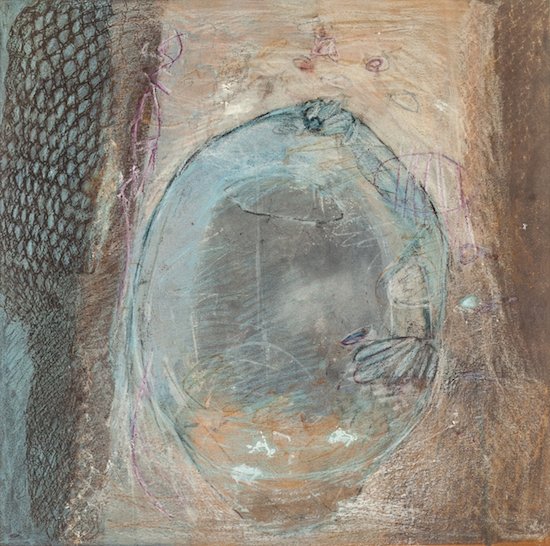 .
Opening Reception: Friday, June 17 from 6pm to 8pm
.
Sequent Narratives is comprised of several series created by the artist over the last year. Karpinskaia often works in a series format, developing each of her themes in a variety of images. She believes that her monotype techniques naturally produce narratives, while abstraction creates a dialogue between the artist and the viewer, generating a fun guessing game where the viewer is invited to speculate on the artist's intention and subject-matter. Karpinskaia always begins with a concept but, in the process, lets chance take her in a new and unpredictable direction. Most of the pieces for this show are completed in the mixed-media technique: They start as monotypes, and then Karpinskaia finishes them with pencil drawings, painting, and charcoal.
Natasha Karpinskaia studied linguistics at the University of Linguistics in Moscow, then art history at the St. Petersburg Academy of Fine Arts. She then continued her studies in art history at Columbia University PhD program and went on to share her expertise by teaching Western European and American art at the New York Academy of Fine Arts. Karpinskaia is currently a full-time artist and teaches painting, mixed-media, collage, and printmaking. Karpinskaia has participated in numerous solo and group shows throughout the United States and abroad.
Artist Statement
I adore printmaking, especially monotypes. I feel like it is totally my medium; I have control, but yet it is magically unpredictable. I love working in layers that somehow create the sense of time, and the sense of unreal. Color is essential; I want the color to overwhelm. Line is very important; I want it to be fragile and delicate and almost surreal.
Humor is an essential element in my work. I like to laugh at myself and at the ridiculousness of human nature, and I like the viewer to share this experience with me and have a good time. However, the sense of aesthetics is also important; I try to convey a certain sense of beauty and elegance in my work.
I think my art history background helps me a great deal. I constantly analyze and compare my work, and it's almost like being engaged in self-analysis.
Gallery Hours:
Tuesday through Saturday: 10-6
Sunday and Monday by appointment
Susan Calloway Fine Arts is located at 1643 Wisonsin Ave. NW. For moreinformationcontactgallery@callowayart.com or visit callowayart.com.