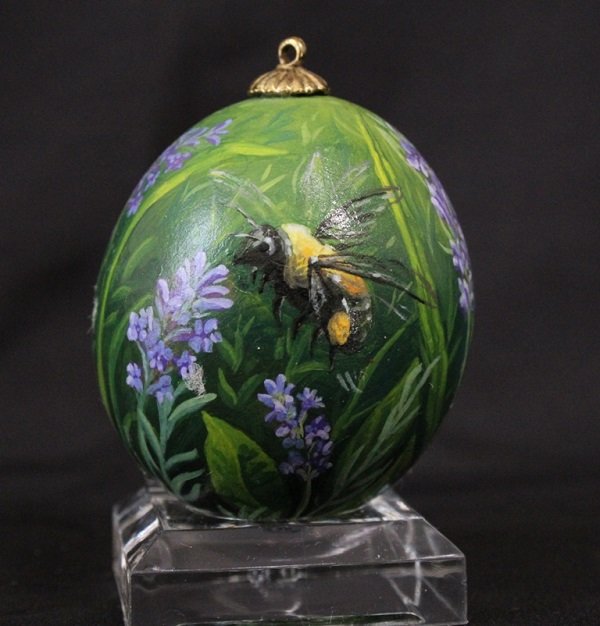 Reception: Thursday, April 21 from 4pm to 5pm
Lights! Camera! Action! Screen Dream, the April themed exhibit, takes its cue from the big and small screen. Member artists created works—drawings, paintings, glass, mixed media, sculpture, and photography–—inspired by the stories, images, writers, actors, directors, and musical scores from popular movies and television.
In the spirit of the exhibit's theme, film and television actor Xander Berkeley served as juror. He is known for roles in Terminator 2: Judgment Day and Air Force One movies, and more recently primetime series The Mentalist and 24. Along with those credentials, Berkely is also an accomplished painter and sculptor.
Also on view during this Earth Month is mixed media artist Amy Browning-Dill's solo exhibit Life is Fragile: Handle With Care. Through paintings and 3-D artworks, Browning-Dill explores how human beings are connected to ecology: how we relate to the earth, pollute it, and how this destruction ultimately affects us. As she considers humans as part of this natural world, she aims to not only show how we are wreaking havoc on non-sentient and animal life but to expose how humanity itself suffers from our wantonness.
Browning-Dill will be in conversation about her exhibit and artistry in The Art League Gallery on Thursday, April 21, from 4:00 – 5:00 p.m. RSVP here. Both Screen Dream and Life is Fragile: Handle With Care are on view through May 4.
Gallery Hours*:
*Current COVID-19 modified hours
Wednesday – Saturday, 11:00 am – 5:00 pm
Sunday, noon – 5:00 pm
The Art League Gallery in Studio 21 is located at 105 North Union Street, Alexandria, VA.