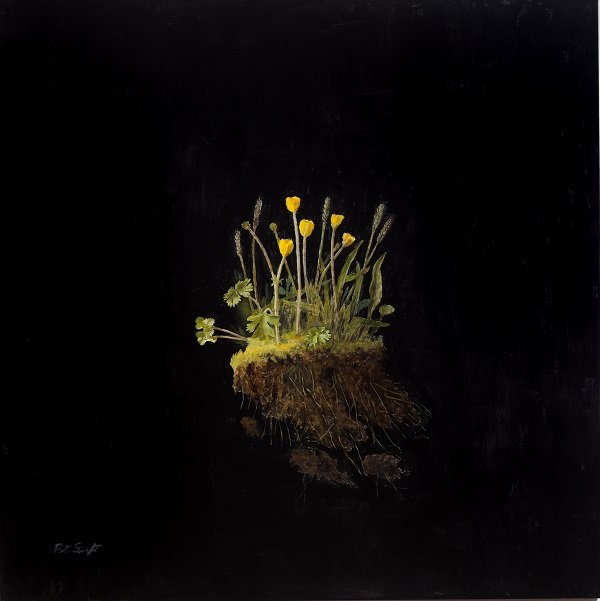 Opening Reception: Friday, September 2 from 5pm to 7pm
The Arts Club of Washington is proud to announce an exhibition of two DC area artists, Peter Swift (curated by Daniel Shay) and Richard Fitzhugh (curated by Sandra Gobar). Peter Swift presents a body of work that seeks to honor American workers while showing the vulnerability of the natural world. While, Richard Fitzhugh brings city scenes to life through watercolor with the eyes of a former architecture renderer.
About the Artists, Peter Swift –  Peter Swift was born in San Francisco, California in 1945.  He grew up in New Jersey, and he graduated from Harvard College and Harvard Law School.
After a 30-year career as a corporate lawyer, he retired and art gradually became Peter's fulltime pursuit. In 2015, one of Peter's paintings was selected and published in a juried competition sponsored by The Artists' Magazine.  In 2016, an article about Peter's work appeared in Southwest Art Magazine.  A year later, five of Peter's paintings were selected to appear in a prestigious artbook entitled "Imaginaire IX – Contemporary Magic Realism" produced by Fantasmus Publishing.
Today, Peter's new work is shown on a regular basis at the Touchstone Gallery in Washington, DC.  Over the past year, Peter's work has appeared in three exhibitions sponsored by the George Billis Gallery in Westport, Connecticut.  One of Peter's paintings, "Eight Wood Screws" was acquired by Seven Bridges Foundation, a private museum in Greenwich, Connecticut.
Richard Fitzhugh –  Richard Fitzhugh received his Bachelor of Arts at Howard University's School of Architecture in 1968.   He undertook architectural renderings,  applying his artistic skills of watercolor and sketching.   In the 1970s-80s he exhibited artwork in Massachusetts and IN a number of West Virginia and Virginia cities including Shepherdstown and  Winchester.
He has also exhibited at numerous places in the Washington Metropolitan area,  including a solo exhibit at the Ingrid Cooper Gallery (Rockville),  and a solo show at the Woman's National Democratic Club (Washington DC).  Richard has exhibited several times at the Gallery at Friendship Heights (Chevy Chase).
He was commissioned by the National Park Service's 2016 Centennial to do a painting  ("Marching to a Monument of Freedom")  illustrating the historical walk by the Niagara Movement members to the US arsenal building that abolitionist John Brown raided in Harper's Ferry.   The Niagara Movement, co-founded by WEB Dubois, was the precursor to the NAACP.
About The Arts Club of Washington
Located in the historic Monroe House, the Arts Club of Washington seeks to be an artistic force for the promotion, acceptance and celebration of traditional, new and innovative arts and artistic expression. The Arts Club of Washington fulfills its mission by facilitating togetherness, supportiveness and partnerships among artists; showcasing all forms of the arts, and empowering seasoned and emerging artists to create and promote their art and thrive professionally.
Visit www.artsclubofwashington.org for more information.
Gallery hours:
Tuesday – Friday: 10 AM – 5 PM
Saturday: 10 AM – 2 PM
Closed: Sundays and Mondays
The Arts Club of Washington is located at 2017 I St. NW.