| OPENINGS |
Opening Reception:  Saturday, February 12, 2011 5pm to 7 pm
The Capitol Hill Art League (CHAL), a program of the Capitol Hill Arts Workshop (CHAW), presents an all-media juried exhibit opening on Saturday, February 12, 2011, from 5:00-7:00 p.m. at CHAW, 545 7th Street SE.  The juror for the exhibit is Janis Goodman, Arts Reviewer for PBS/WETA and Professor of Fine Art at the Corcoran College of Art and Design.  Goodman will speak at the opening reception. Admission to the opening and exhibit is free.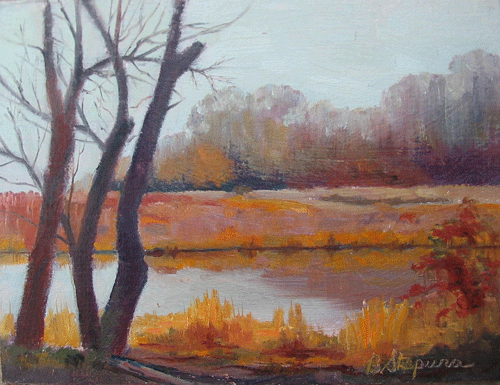 The all-media show of original artwork continues through March 4, 2011.  Gallery hours are: 9:30AM-9:00 PM (M-Th), 9:30AM-6:00 PM (F), and 9:00AM-2:00 PM (Sat).
The Capitol Hill Art League (CHAL) is a visual arts program of the Capitol Hill Arts Workshop (CHAW), which presents six juried shows of members' work annually in all media as well as a special sale of smaller works in December.  CHAL provides artists with opportunities to exhibit and sell their work; supports artists' growth; provides opportunities for artists to meet other artists and arts professionals, offers venues for artists to interact with the community at-large, showcases and promotes the work of area artists; educates the public about the value of the arts and artists to the Capitol Hill community and beyond.
Since 1972, the Capitol Hill Arts Workshop (CHAW) has provided arts education to thousands of children and adults in the Washington region, especially from the greater Capitol Hill area. Through classes, performances, and exhibitions in visual and performing arts, CHAW brings together diverse segments of the population to connect through the transforming power of creativity.  CHAW offers a tuition assistance program and flexible payment plans.  CHAW is a featured charity in the 2010-2011 Catalogue for Philanthropy.
For more information contact Sarah Porter at (202) 547-6839, via email at capitolhillartleague@yahoo.com or on the web at www.caphillartleague.org. The art league is located at 545 7th Street, SE Washington, DC 20003