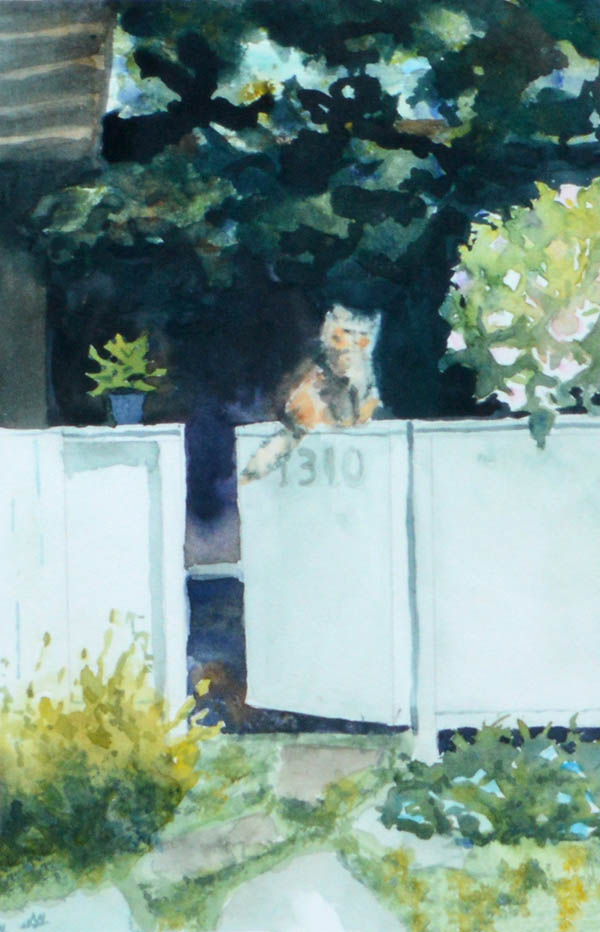 On view July 14 – August 14, 2021 at www.touchtonegallery.com
Virtual Exhibits Zoom Artist Talk & Opening: Wednesday, July 14, 5 pm EST
RSVP to attend at https://www.touchstonegallery.com/rsvp
Then and Now Watercolors by Patricia Williams (virtual)
"All artists have favorites among their own paintings. Our work is, after all, in many respects the story of our life. A particular piece may represent a significant achievement, a happy time, a place that holds meaning or just something we really like. Some paintings, when we see them years later, we don't even remember painting them. Others stay with us long past the time we have moved on in our work or the painting has found a new home.
The paintings I present here do not comprise a series in the usual sense. The styles are different. The genres are different. The colors don't necessarily mesh. The thread that binds them is their significance in my life—my first acceptance to a juried show, memories of friends, my first solo show. Working from printed copies, I deconstructed images of the original paintings and put the pieces together again, puzzle-like, another way.  The new images reflect my experiences and growth as an artist since the originals were painted. Some are completely different, others not so far from the original.
In connecting these pieces, I borrowed from the Japanese Kintsugi practice of repairing broken pottery with an emulsion of precious metal by painting the interstices of the new work with pearlescent gold pigment. These paintings are a lot like life has been in the past eighteen months. Things have been torn apart and put back together again. As with kintsugi vessels, I hope that my paintings and all of our lives will be stronger and more beautiful for being shattered and reconstructed."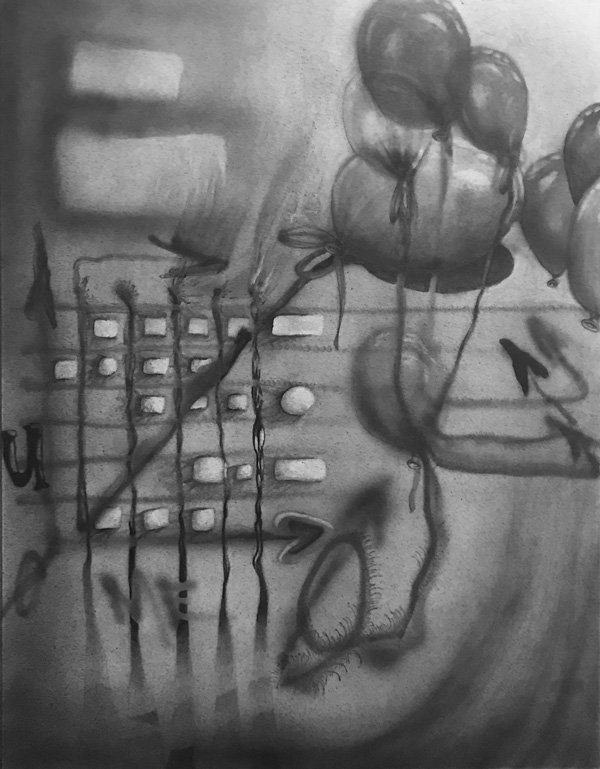 Exponential Growth by Michael Cabezas, TFA Emerging Artist Fellow (2019-2021) (virtual)
Touchstone Foundation for the Arts (TFA) 2019-2021 Emerging Artist Fellowship recipient Micahel Cabezas's virtual solo exhibition "Exponential Growth" is a series based on anecdotes from 2020 and 2021. These works are graphite and acrylic drawings on paper. The medium and material is what defined the theme. The subject matter of the drawings are pulled from the memories and circumstances. The emotions conjured are individual to each viewer.