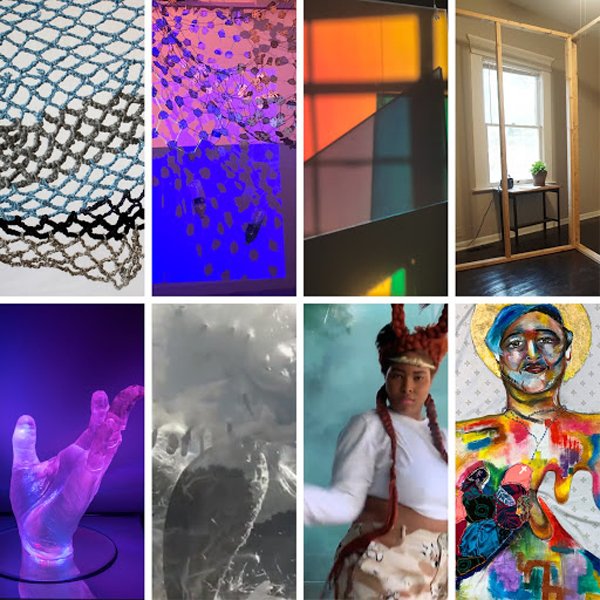 Virtual Reception: Friday, April 9, 2021 from 5pm to 7pm
Read Kristen Hileman's complete essay about the exhibition here
The Maryland Institute College of Art's low-residency MFA (MFAST) program has always transcended significant distances, bringing together geographically-dispersed artists already established in their practices for intensive sessions of learning and critique. Rather than mediums, approaches, or themes, these artists hold in common the desire to develop their art within a tight community while they maintain their connection to their home locations and careers. The class of 2020, comprised of eight students living from Baltimore to Berlin, also share the unique experience of a pandemic disrupting their plans for a final in-person, on-site gathering and exhibition last summer. Consequently, the period for producing their culminating works has extended into unprecedented months of protests against social injustice, a presidential campaign reflecting extreme divisions in American society, and widespread uncertainty about personal and economic health.
VisArts Gallery Hours:
Monday through Friday 12 – 4 PM.  VisArts galleries are currently open to the public by appointment Monday through Friday 12-4 PM. Visitors can sign up for a viewing by clicking here.
VisArts is located three blocks from the Rockville Metro station at 155 Gibbs Street, Rockville, Maryland. For information, please visit  www.visartscenter.org  or call 301-315-8200.