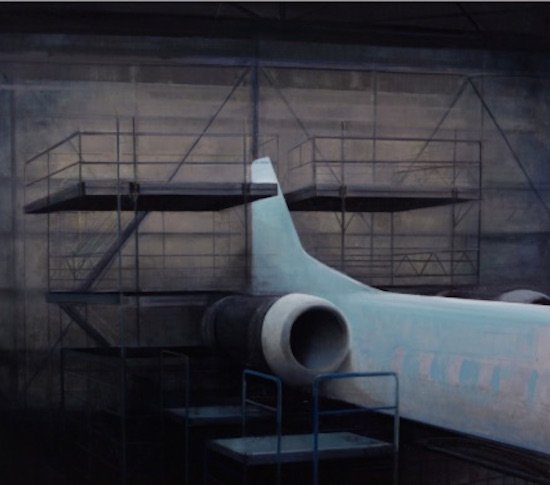 .
Studio Visit: Saturday, January 28 at 2pm
.
Cost: $10
Click here to pay now.
Join WSS for a studio visit and painting demo with DC area artist Trevor Young in his downtown Silver Spring workspace. A studio visit is a unique opportunity for a peek into an artist's process, choice of materials, way of organizing space, and to see firsthand work in progress. Trevor is generously opening his space to the WSS community, but space is limited, so don't miss out by signing up quickly.
"Trevor Young's paintings have one foot in an old world of craft, skill and an understanding of materials and one in the more nuanced world of symbols and metaphor laden imagery. With the artist's knowledgeable direction parking lots, planes, city light grids, off ramps and buildings under construction assume an ethereal, partially ambiguous existence, lit and infused with an accomplished light as subtle as an old master painting and as brash as an iconoclastic modern masterwork. The works of this Washington, DC based painter are at once understated and deeply moving. – From the Addison Ripley Gallery website
949 Bonifont St. Silver Spring, MD
between of Georgia Ave and Fenton St
Studio is above Penny Worth Thrift store.
There is lots of parking nearby.