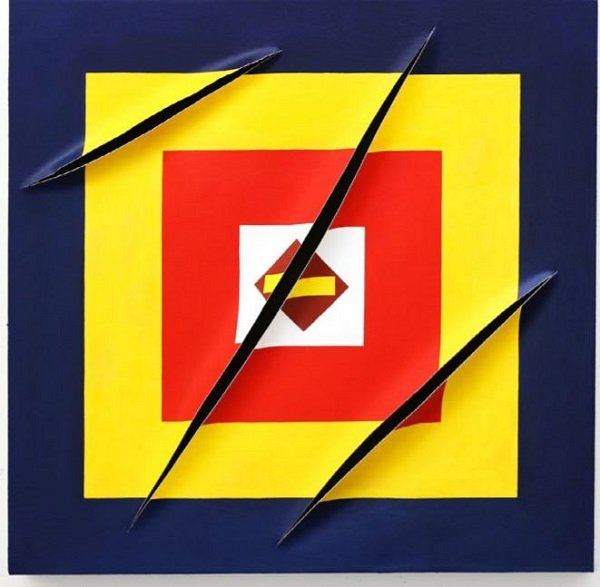 Global Spotlight: Annabel Daou
The first in a new series dedicated to the work of international artists, Global Spotlight: Annabel Daou features two recent video works by the Lebanese-born, New York-based artist. The two works – A Year Like Any Other (2020), and chou hayda / if you only knew (2017-2018) – offer meditations on the human relationship to time and its passage, particularly in periods of crisis. In both works, Daou blurs the boundaries between the mundane experiences of day-to-day life and the dramatic events that mark moments of political and historical cataclysm, capturing the disorientation that results as individuals are swept up in the narratives of history.
Body and Place, Marymount University Student and Alumni Exhibition
Body and Place, Marymount University Student and Alumni Exhibition brings together the work of three current Marymount art students and two recent Marymount alumni, bridging the gap between art student and artist. The drawings, paintings, prints, and digital work explore trauma, transformation, and growth, notions of place, space, and isolation, and an acute awareness of the everyday. This exhibition creates community amongst the solitary nature of our current time and enables a continuity and connection between the delicate transition and potency of being an advanced art student and a recent art graduate.
Negar Ahkami: Le Caftan, Le Turban
Opening January 29 and running through March 19, Le Caftan, Le Turban features new work by AAC resident artist Negar Ahkami. In her recent paintings, Ahkami depicts European film and fashion icons clad in caftans and turbans. The paintings fuse campy fashion references in Ahkami's own ornate Persian sensibility with motifs from Ancient Greek and Italian pottery, French religious objects, and 1960s psychedelics. These diverse Western stylistic references are united in their underacknowledged Middle Eastern influences.
By combining Middle Eastern signifiers used in Western pop culture and art, Ahkami exposes the broader, complex phenomenon of cultural appropriation. Ahkami struggles with Western culture's devaluation of Middle Eastern cultures, while at the same time taking guilty pleasure in its seductive applications of Middle Eastern influences. Her ambivalence takes shape in dynamic paintings that move from the playful to the intentionally vulgar, with textures and colors that range from aggressive to exquisite.
This exhibition also includes small self-portraits of Ahkami wearing caftans and turbans that are based on Henri Matisse's portraits of the model Lorette. These stark self-portraits contrast with her fanciful paintings of white women, thereby exploring feelings of being otherized as an Iranian-American woman.
The exhibition will be accompanied by public programs; for more information, visit arlingtonartscenter.org/events.
Negar Ahkami (b. 1971 Baltimore, MD) holds a BA from Columbia University and an MFA from School of Visual Arts. Her work has been exhibited in solo exhibitions in New York and in the DC area, and in group exhibitions in museums and galleries, nationally and internationally. Her work has been featured and reviewed in The New York Times, The Washington Post and ArtNews. For more information, visit www.negarahkami.com.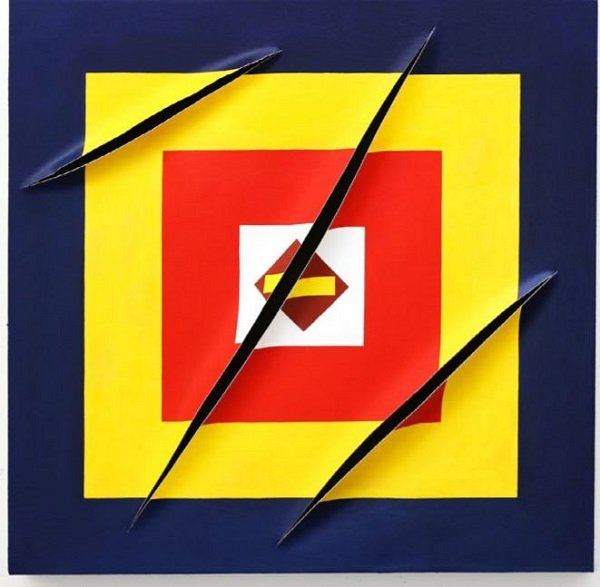 In Spite of Modernism: Contemporary Art, Abstract Legacies, and Identity
In Spite of Modernism: Contemporary Art, Abstract Legacies, and Identity features five contemporary artists who challenge abstract styles narrowly associated with Modernism in order to confront the movement's racial and gendered exclusions. It not only highlights the under-acknowledged, diverse narratives present throughout the historic Modern movement, but also the abundance of pre-existing abstract legacies despite Modernism's authority over certain styles.
Applying approaches stemming from global visual languages, such as geometric abstraction and minimalistic compositions, artists like Paolo Arao, Julia Kwon, Esteban Ramón Pérez, among others, offer a reframing and inclusive reading to what Western Modern artists have conventionally received claim to fame. Their works, ranging from Perez's large color-block leather textiles to Tariku Shiferaw's paintings of rectangular forms – styles that would be reductively considered "Modernist" – recall the origins of abstract designs from Xicano to African American communities, as well as from Korean to Filipino cultures. By comparison, exhibiting artists, like Arao and Kwon, also challenge the limited readings of Modernism that have neglected the complexities of femininity and queer sexuality. Paying tribute to the remarkable resilience of the various peoples behind iconic abstract styles, the artists' works keenly remind us that we must not merely ensure more inclusive readings of history and its art and artists, but to also empower the living beings behind these visual legacies.
In Spite of Modernism: Contemporary Art, Abstract Legacies, and Identity is curated by Haley Clouser, independent curator and deCordova Sculpture Park and Museum Curatorial Fellow. It features five Virginian and national artists including: Paolo Arao (www.paoloarao.com), Asa Jackson (www.thecontemporaryartsnetwork. com), Julia Kwon (www.juliakwon.com), Esteban Ramón Pérez (www.estebanramonperez.com), Tariku Shiferaw (www.tarikushiferaw.com).
A virtual artist talk between Paolo Arao, Julia Kwon, and Tariku Shiferaw will take place on Thursday, February 3 at 6PM. Additional programming includes panel discussions with invited curators such as Maneula Well-OffMan, Chief Curator of IAIA Museum of Contemporary Native Arts (MoCNA), as well as community workshops led by Asa Jackson. For more information about programs, visit arlingtonartscenter.org/events.
Hours:
Wednesday – Saturday: 12pm to 5pm
or by appointment
Arlington Arts Center is located at 3550 Wilson Blvd, Arlington, VA.