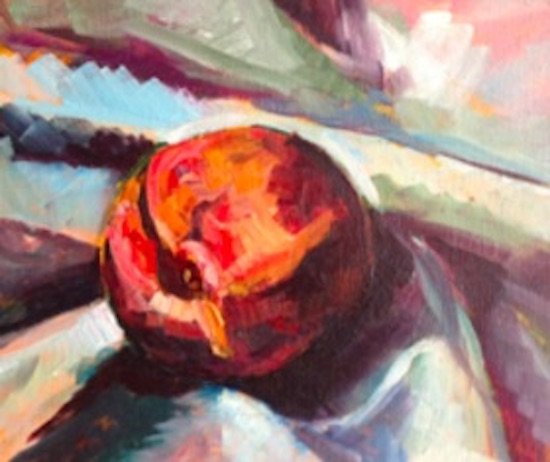 .
Reception: Saturday, July 1 from 5pm to 7pm
.
Artist Virginia Friedman will have a show at The Yellow Barn Studio at Glen Echo Park July 1-2, 2017. (Saturday, July 1: 12-8 p.m.; Sunday, July 2: 12-5 p.m.) Please come to see a variety of artwork and join us for a reception on Saturday, July 1, 5-7 p.m.
Virginia Mattingly Friedman grew up in Bethesda, MD, and attended Burning Tree Elementary, Thomas Pyle Middle School, and Walt Whitman High School. She discovered a love of painting in classes taught by Walter Bartman and has since developed a passion for plein air painting. Her canvases often display landscapes and figures that call attention to the distinct colors and patterns that surround us every day. In addition to painting, Virginia has taught middle school for fifteen years in Philadelphia. Her undergraduate degree is from the University of Pennsylvania and her master's degree is from Beaver College.
Yellow Barn Gallery is located at 7300 MacArthur Blvd, Glen Echo, MD https://www.yellowbarnstudio.com/.