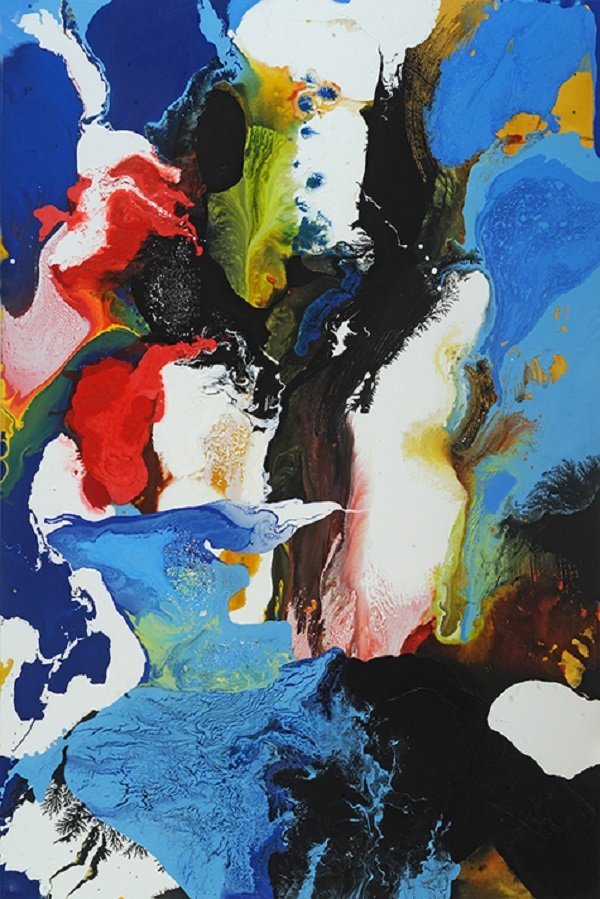 Opening Reception: Friday, October 7 from 4pm to 8pm
Brian Kirk is fascinated by the compelling and delicate balance between human intent to direct desired outcomes versus the inevitable surrender to Nature's process of erosion and rebirth. His art harnesses reclaimed steel that conveys industrial prowess and raw, bold energy. But there is also an ever-present acceptance of natural chemical reactions that–with time–enable simple elements of water and oxygen to disable even the strength of steel. The ebb and flow of tides, changing phases of the moon and evolutions of patterns in Nature are frequent themes. After receiving fellowships in Japan and China, Kirk was deeply influenced by Eastern philosophies such as the concept of "Wabi Sabi"– the impermanence of life and beauty in aging. His art represents harmonious but opposing forces at work.
Brian works in a variety of scales — everything from small, table top pieces and wall assemblages to large outdoor, steel sculptures and everything in between. No matter the size of the piece, he always considers the surface of his work giving his works a patinated or oxidized look or using bright colors of enamel paint for extra pop.
Along with making art, Brian has always shared his passion for creating by teaching others. He spent many years as an art teacher in Loudoun County Public Schools and is recently retired. He also taught several classes at the college level for Northern Virginia Community College, Shepherd University, Virginia Commonwealth University, and George Mason University, and he still teaches a Monday night metal sculpture class for the Art League School in Alexandria, VA.
From New Orleans, LA, Anne Marchand has been surrounded by color her whole life, it is no coincidence that her painting's focus is on the interplay of colors. Initially inspired by the Hubble telescope images of outer space, her paintings emulate the same energy from nebulae and galaxies. While the paint flows organically, Marchand has a geometric foundation to her paintings. "These works invite the visual vibration in the eye of the viewer, along with their sense of wonder, introspection, and imagination."
Her mixed media pieces combine texture, color, and negative space to convey the dichotomy between the chaos of entropy and cohesion of nature.
Anne Marchand has been a force in the DC art scene since the 1970s and has exhibited her work in solo exhibitions at premier galleries and museums throughout the US including the Morris Museum of Art, Augusta, GA; Macon Museum of Arts & Sciences, Macon, GA; American University Museum, Washington, DC and others.
Abstractions – Anne Marchand is currently on display through November 2022 at The International Museum of Art & Science (IMAS) located in the Rio Grande Valley, Texas, a center devoted to innovative, diverse art and science experiences.
Zenith Gallery is located at 1111 Pennsylvania Ave NW.