This year's exhibition features over 140 artworks from 104 artists, chosen by eight independent curators and the Project's Board of Directors. Such a large endeavor makes developing a cogent curatorial theme difficult (and truthfully that was not likely the task presented to these curators). Yet walking around the exhibition, I can't help but feel an overarching theme or sentiment almost organically taking shape.
That theme could best be roughly summed up as an investigation of relationships taking place across multiple platforms. One level would be our relationship to the human form or humanistic identity. A second, intertwined platform would be our relationship to the natural world, whether you identify it mystically as Nature or more prosaically as the visible landscape.
Yet it's the third level that offers the most interesting fodder for artists (and excitement for the viewers). That would be our relationship to, or experience of, the unseen physical forces around us. Forces that aren't experienced by our five senses, yet have a profound impact on our understanding of the world around us. These forces include notions of virtual space or geography, geometrical constructs and perhaps most importantly, the passage of time.
While the majority of works touched upon one of these platforms, the most intriguing pieces seamlessly blend two or more aspects of these relationships, creating pieces that comment on the ways we experience life in all its (in)visible glory. Below are some of the highlights from this year's exhibition.
Mei Mei Chang's Untitled deftly combines the twin experiences of our relationship to visible nature and cosmic forces together in one piece. A natural landscape replete with animals, botanicals and perhaps architectural constructs are counterbalanced by a whirlwind of cosmic forces laying just beneath the surface.
Surge by Nicki Painter builds a formal, seemingly manmade landscape only to upend it in a flooded river of color, carrying the remnants of society downstream in its frothing wake.
Jay Hendrick's Four Erased Paintings views art as artifact, questioning how the passage of time influences our perceptions of art as a social construct.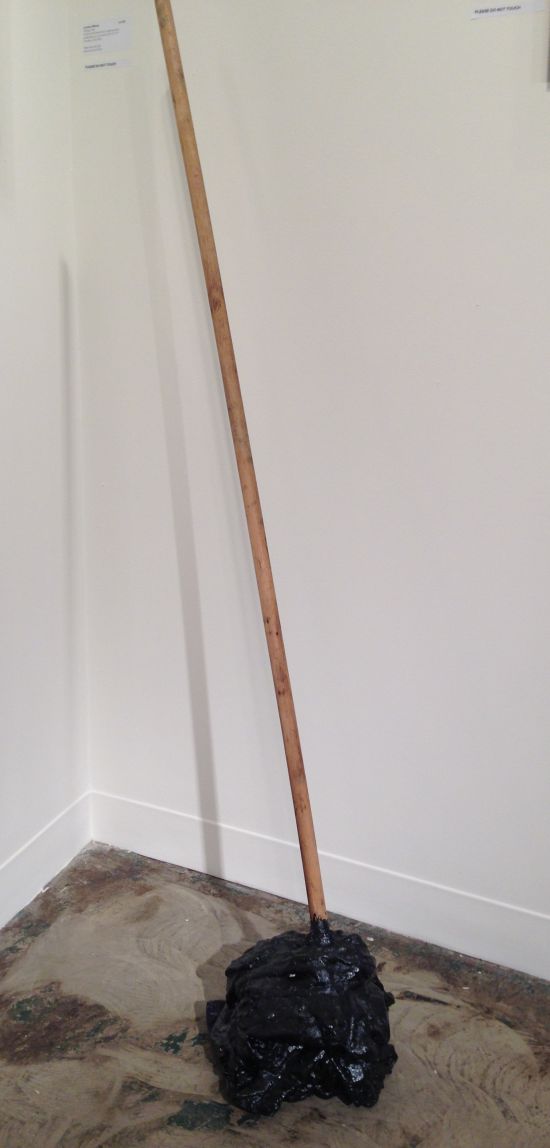 Levester Williams' wrapped bedsheet defies gravity, powerfully confounding natural forces as we simultaneously experience social forces of oppression.
Sui Park's Wiggling 1-4 presents an ameba struggling to explode into life, constrained by the very limitations of the manmade materials from which it seeks to emerge.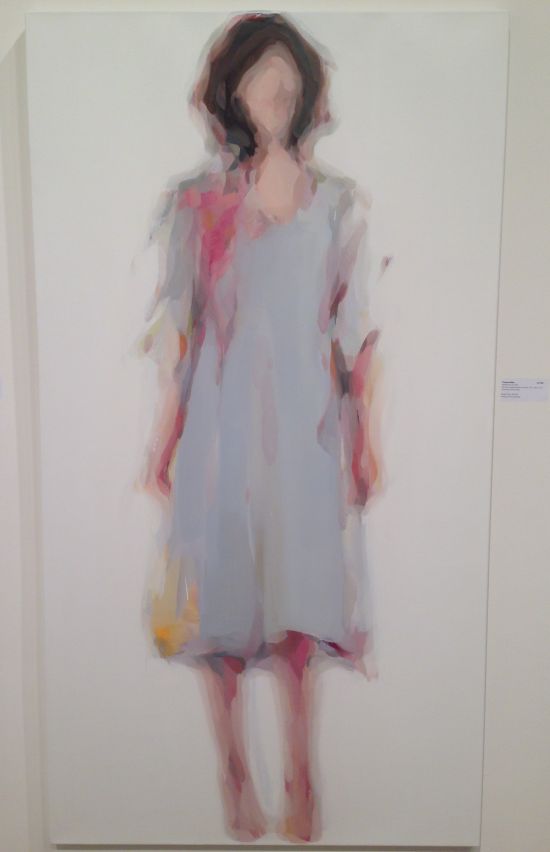 Tomomi Nitta's Infinite Set 31 presents a woman whose feet float mystically just off the ground. Clothed in a simple shift and devoid of facial features, the work collapses social constructs as it calls into question our social and/or physical existence.
Hsin–Hsi Chen's Revealment makes unseen geometric forces into a thing of visual beauty. Where some works seek to explode the visual and physical worlds apart, Chen works to blend them harmoniously.
142511 – green piece (julia butterfly hill) by Patrick McDonough presents a visual world overlaid with both mathematical constructs and human speech, coyly toying with the way we experience nature.
Billy Colbert's Benefactors of Uncle Sam's Startup uses portraiture to play with our notions of social history. Its muscular jut off the wall lends a sense of gravity, pulling the viewer in to examine the scene further.
Land Grab by Michael B. Platt posits that a particular place – a simple plot of land – can contain psychic memories. This concept that a locale can hold onto social experiences over the passage of physical time is intriguing, and even if the memories held are painful, they deserve to be confronted.
Maya Ciarrocchi's Violet Hour is the sole video work in the show, yet reads as a series of painted landscapes slowly morphing over time. The work portends something ominous may take place just over the horizon, creating a sense of foreboding at odds with the serenity of the sea.
Lee Gainer's Grandville builds layer upon layer of lines and physical shapes to create a bustling yet disquieting streetscape caught in the rapid transition of a fast-forwarded film.
Ben Chetta's Untitled displays an amebic, two dimensional lifeform not unlike Sui Park's Wiggling 1-4. Yet this biological form seems to simultaneously bloom and retreat across the canvas, calling into question how biology and physics can act at cross-currents.
SELECT runs through March 6, 2015 at the Artisphere in Arlington.  For hours and directions, visit the Artisphere's website here.  For more information about the Washington Project for the Art's annual gala and auction, visit their website here.