BY JESSICA OROS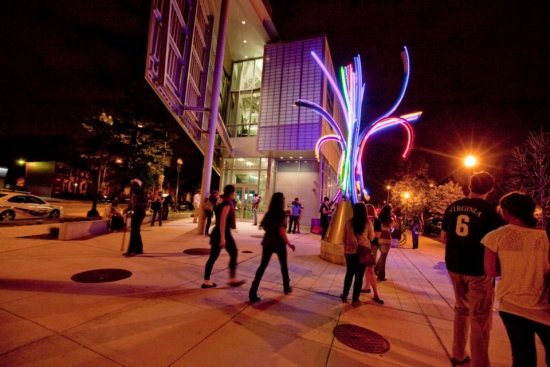 Saturday, September 27
Red Dirt Studio – 4 p.m. to 10 p.m.
Join Red Dirt Studio as they celebrate their new space at the old Mount Rainier firehouse. Events will consist of activities for children followed by a new composition by InnerLoop and a reserved keg of Franklin's limited edition special brew for adults. To learn more about the fundraiser, click here.
The Old Mt. Rainier firehouse is located at 4051 34th Street, Mt. Rainier, MD.
Art All Night DC– 7 p.m. to 3 a.m.
Art All Night: Nuit Blanche DC has expanded across the city this year. The festival gives residents the chance to meet local artist through live painting, performances, poetry readings, and exterior lighting displays. For more information about the festival, click here.
The event takes place at Dupont Circle, North Capitol Street, H Street NE, Congress Heights, and Shaw.
Saturday and Sunday, September 27-28
FIGMENT DC – 11 a.m. to 5 p.m.
This free event will transform Anacostia Park into an "artist playground." Make sure to come with fun outfits or costumes and food for a picnic. FIGMENT DC 2014 will have a variety of interactive games and projects for people of all ages to enjoy. For details about the event, click here.
FIGMENT will be at Anacostia Park – Section E on the eastern bank of the river
.
.
.
.
.
.
.