BY PHIL HUTINET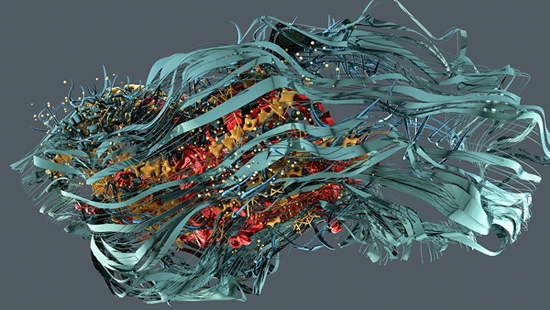 Thursday-Sunday, October 2-5
(e)merge art fair
See 150 artists and 85 exhibiting organizations representing 30 countries. The fair opens Thursday night and is followed by a series of programming that includes panel discussions and performances. Advance ticket purchase is recommended. Students get in free on Friday from noon to 3pm with a valid ID. Details on (e)merge are found here.
(e)merge art fair is at the Capital Skyline Hotel, 10 Eye Street SW.
Thursday October 2
Brookland Art Walk Grand Opening– 6 p.m. to 8 p.m.
Monroe Street Market's Brookland Art Walk officially opens on Thursday. Events include an opening of new work by James Cassell at Dance Place's Studio 21 (Details HERE) a Poster Apocalypse at The Wild Hand Workspace (Details HERE), exhibitions at the Washington Drawing Center and a dedication to new massive lettering on the Art Walk tower.
The Brookland Arts Walk is located at 716 Monroe Street NE
Friday, October 3
Touchstone Gallery – 6 p.m to 8:30 p.m.
Touchstone Gallery opens two concurrent exhibitions; NEARdistance, which includes paintings, print and drawings by Gale Wallar and Raw & Pure displaying encaustic paintings with bee wax, carbon, graphite, pigment on birch board by Georgia Nassikas. For more information, click here.
Touchstone Gallery is located at 901 New York Ave NW
ReCreative Spaces –7p.m. to 11 p.m.
As a participant in Leap of Faith, you have the opportunity to make art and curate the show with your creative peers. All are welcome to this event but it is ticketed. Details and tickets here.
ReCreative Spaces is located at 2003 Bunker Hill Rd NE
Saturday, October 4
Brentwood Arts Exchange – 2 p.m.
Artists' talk featuring Julia Bloom, de'Angelo Dia, Judith Pratt, and VCCA Executive Director Gregory Allgire Smith. These DC area artists are among 13 former residents of the Virginia Center for the Creative Arts showing work at Axis, currently on view at the BAE.
The Brentwood Arts Exchange is located 3901 Rhode Island Avenue in Brentwood, MD
.
.
.