DC AREA ARTIST TALKS, CLASSES, EVENTS & EXHIBITIONS
,

Artist Talk: Mary Early, Līnea XI, 2021, installation view, photograph by Marissa Long, Courtesy of Art Enables.,
.
A R T I S T  T A L K S
Otis Street Arts Project Hosts Virtual Artists' Talk Union Part 2 | Tuesday, December 7 from 7pm to 8:15pm
Līnea XI Artist Talk with Mary Early | Artist Talk: Thursday, December 9 at 6pm
.
C L A S S E S —  W O R K S H O P S

Capitol Hill Arts Workshop
Creative Suitland
Joe's Movement Emporium
McLean Project for the Arts
Pyramid Atlantic
The Art League
.
.
E V E N T S

Cross MacKenzie Gallery Exhibition and Holiday Party at Moody Graham and Teass\Warren | Thursday, December 9 from 6-9pm
Capitol Hill Art League 2021 Holiday Gift and Art Show | Saturday, December 11 from 12-6pm
2021 Mount Rainier Holiday Craft Fair | Saturday, December 11 from 11am to 4pm
Joan Hisaoka Healing Arts Gallery | Nestor Gil: El Panadero (llega al capitolio en busca de su madre para llevarle el pan) programming for exhibition Breathe: Embracing the Uncertainties of the Human Condition | Saturday, December 11 from 12-1pm
Smithsonian American Art Museum and Renwick Gallery December 2021 Programs
Smithsonian's National Portrait Gallery Announces Virtual Programs for December 2021; January and February 2022
Washington Project for the Arts 2021 Holiday Open House | Event: Saturday, December 11 from 12pm to 3pm
.
E X H I B I T I O N S
NEW

Addison/Ripley Fine Art | Carlotta Hester Rapture | December 11-January 22, 2022 | Opening Reception: Saturday, December 11 from 1pm to 6pm
AMA | Art Museum of the Americas of the Organization of American State | Women in all their Diversity | December 9-February 20, 2022
Artists & Makers Studios | A Grand Re-Opening and Re-Visioning | December 1-24 | Opening Reception: Saturday, December 11 from 11am to 3pm
Arts in Color Curatorial | Naomi Whitestone In My Youth | Through December 31

Bodzin Art Gallery | Alyse Radenovic Ray of Tikvah, Through Letters and Landscapes | Through January 7, 2022
Ch/Art | WOW! (Windows on Wisconsin) Group Exhibition | December 9– March 10, 2022
Civilian Art Projects | Bridget Sue Lambert & Jessica van Brakle Personal Odyssey | Through January 8, 2022
Client Raiser | Epiphanies Group Exhibition at Homme Gallery | December 10-January 9 | Opening Reception: Friday, December 10 at 7pm
Glen Echo | Vian Borchert DREAMSCAPES | December 11-January 9 | Reception: Saturday, December 11 from 4-6pm
Morton Fine Art | Osi Audu A Sense of Self | December 8-January 5, 2022
Pazo Fine Art | E.E. Ikeler and Ken Weathersby Emblemata | Through January 20, 2022
Plain Sight DC | Emily Fussner + Antonio Mcafee A Window to Europe: Through Literature and Art | On view through December 14
Rhizome DC | Evie Metz and Nick Daly DESIRE | Through December 18
RoFa Projects | Walking together: For them and for us. at Mason Exhibitions | Through February 18, 2022
Strathmore Mansion | December 2021 Exhibitions | Through January 8, 2022
Washington Printmakers Gallery | Clara Young Kim Songs of Serenity: Landscape Photographs | December 11-January 2 | Opening Reception: Saturday, December 11 from 2-5pm
Waverly Street Gallery 2021 | Holiday Show and Sale | November 21– January 8, 2022
Zenith Gallery | Stephen Hansen Great Moments in Art V | December 10-January 8, 2022 | Opening Receptions: Friday December 10 from 5pm to 8 & Saturday December 11 from 2-6pm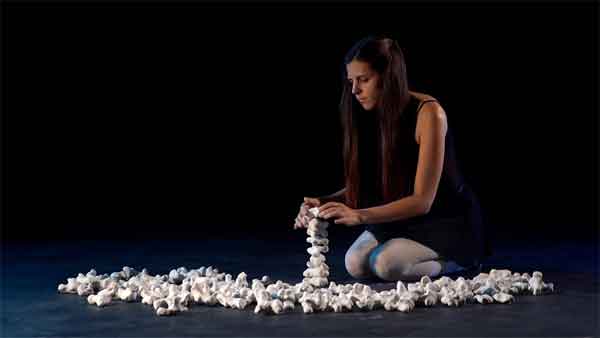 ONGOING
Adah Rose Gallery | Wesley Berg and Sheila Giolitti Therefore All Seasons Shall Be Sweet To Thee | November 6-December 30
African Art Beats Contemporary Art Gallery | Saadio Microcosms | October 23–December 11
American University Museum at the Katzen Arts Center |  Fall 2021 Exhibitions | August 28-December 12
American University Museum at the Katzen Arts Center | Anil Revri: Into the Light | October 16–December 12
Arena Social Arts Club | Lex MarieRemember? Remember | Through January 2, 2022
Arlington Arts Center | Olivia Tripp Morrow Body, Joy, Cage, Scar | September 29 – December 18
Arlington Arts Center | Take a Number: Artists and Bureaucracy | September 25 – December 18
Art Enables | Mary Early Līnea XI | November 6-January 29, 2022

Arts In Color Curatorial and Gallery | Sasha-Loriene TEAL: To Evolve And Liberate | November 11-December 31
Athenaeum Gallery | Natalie Cox  | November 7-December 12
Brentwood Arts Exchange | Helen Zughaib Do Not Forget Us & LAYERS: Cause and Effect Curated by Maria Gabriela Mizes Hickey  | Through December 25
but, also | Multiples: A Holiday Pop-Up Sale | November 6 – December 18
Catholic University of America | The Sacred in the Modern: The Art of Helen Schrider Higgins | October 28-January 9, 2022
CCACC ART Gallery | Shanye HuangBold,Bright, and Grand- LIFE IMPRINT | October 23-December 18
DC Arts Center | Elizabeth Ashe Aïllment (Isolation) | Through January 2, 2022
DC Commission on the Arts and Humanities | DC Art Now 2021 Group Exhibition | Extended to December 10
European Commission | LOVE HATE  Art Installation| November 9, 2021-February 28, 2022
Fenwick Gallery at George Mason University | Conjuring Presence | Through December 11
Gaslight Gallery | Tan Armentrout Light of Hope | December 4– January 21, 2022
gallery neptune & brown | Janis Goodman Infinite Journey | December 4-January 15, 2022
Gallery Underground | December 2021 Exhibitions | Through December 31
George Mason University's College of Visual and Performing Arts and The School of Art's Murals at Mason and Mason Exhibitions | Sam Nester Arcadia | Through December 31
George Washington University | Jane Mason Echo of Watergate | November 10-December 17
Glass House Gallery | Eric Hagan Clever | December 4-January 2
Glenstone | Arthur Jafa

Glenstone Museum | Vija Celmins

Glenstone | Five-Decade Survey of Work by Jeff Wall | October 21-March 2022
Honfleur Gallery |From Conflict to Creativity: Transitions | November 11-January 2
Hirshhorn | Laurie Anderson The Weather | September 24–July 31, 2022
Hirshhorn | Toyin Ojih Odutola: A Countervailing Theory | November 19 – April 3, 2022
Plain Sight DC and the EU National Institutes of Culture | A Window to Europe Through Literature & Art | September 27, 2021 – January 23, 2022
Portico Gallery | Random Bourbon Encounters  | November 20-January 13, 2022
Potomac Valley Watercolorists |  Fall 2021 Exhibition | Through December 31
Pyramid Atlantic Art Center | 10×10 Group Exhibition | December 4-January 2, 2022
Renwick Gallery | New Glass Now | October 22, 2021-March 6, 2022
Reston Art Gallery and Studios | Marthe McGrath Kinetic Energy | Reception: Saturday, November 20 from 2pm to 4pm | November 13-30
Fred Schnider Gallery of Art | Jean Sausele-Knodt Recent Animations | Through December 26
Smithsonian American Art Museum | Welcome Home: A Portrait of East Baltimore, 1975-1980
Strongin/Collection | Simonida Perica Uth Lights of Paris | November 3-December 9
Strongin Collection | She's Gone | Through December 9
Tephra Institute of Contemporary Art | 3AM Time Sensitive | August 28, 2021–January 9, 2022
Tephra ICA at Signature | Andrea Limauro A Rising Tide Lifts All Boats | Through January 25, 2022
Terzo Piano | Helen Frederick SANJEEVANI, From Here to There | November 12, 2021–January 9, 2022
The Phillips Collection | David Driskell Icons of Nature and History | Through January 9, 2022
The Phillips Collection | Sanford Biggers Mosaic | Through January 22, 2022
The Phillips Collection | Works by Alma W. Thomas, David Driskell, and Sanford Biggers | Through January 2022
Touchstone Gallery | Elaine Florimonte Parallels | December 5-January 2

Touchstone Gallery | Rosa Vera For Land and Water | December 5-January 2
Torpedo Factory Artists @ Mosaic | Give the Gift of Art | November 10–January 2, 2022
Virginia Museum of Fine Arts | Man Ray: The Paris Years | October 30-February 21, 2022
VisArts | November-December 2021 Exhibitions  | Through January 2, 2022
von ammon co | Thebe Phetogo blackbody Rogues' Gallery | November 13–January 2, 2022
Washington Sculptors Group and Oxon Hill Manor | Past & Present | September 13, 2021–September 15, 2023
Watergate Gallery | The Colors of Haiti Group Exhibition | November 20-Through January 22, 2022