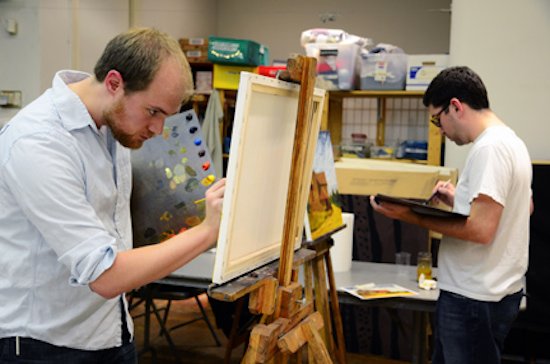 .
The Capitol Hill Arts Workshop (CHAW) is now registering students of all ages for new classes in the visual and performing arts beginning January 2014.  Gift certificates are available.
CHAW's innovative Youth Art Program, beginning January 6, 2014, provides students in pre-kindergarten to sixth grade with a high-quality arts education in a unique, multidisciplinary environment.  Limited spaces are available. Van pick-up is available from local schools to CHAW.
Adult classes beginning January 27, 2014 include Ceramics, Photography, Drawing, Painting, Sculpture, Guitar, Music & Theater Improvisation, Jazzercise, Tap, Ballet, Burlesque, Hip-Hop, and much more. CHAW has something even for busy schedules including drop-in rates and short workshops.
Students ages zero to five years old can participate in Music Together, Visual Arts classes, Books Alive, Material Magicians, and Ballet, Tap, and Tumbling classes beginning January 6, 2014.
CHAW also offers Private Music instruction in a variety of instruments for students of all ages.
Tuition assistance and payment plans are available for all classes.
For a complete list of workshops, classes or registration information, please visit CHAW's website at www.chaw.org or call (202) 547-6839.
Since 1972, the Capitol Hill Arts Workshop (CHAW) has provided arts education to thousands of children and adults in the Washington region, especially from the greater Capitol Hill area. Through classes, performances, and exhibitions in visual and performing arts, CHAW brings together diverse segments of the population to connect through the transforming power of creativity.  CHAW offers a tuition assistance program and flexible payment plans.  CHAW is funded in part by the DC Commission on the Arts & Humanities, an agency supported in part by the National Endowment for the Arts. CHAW was a featured charity in the 2010-2011 Catalogue for Philanthropy, the winner of 2012 Best in the City awards for "arts classes for kids" and "arts classes" in The Washington Post Express, and the 2013 Hilly Award for Best Nonprofit.
.
.
.
.