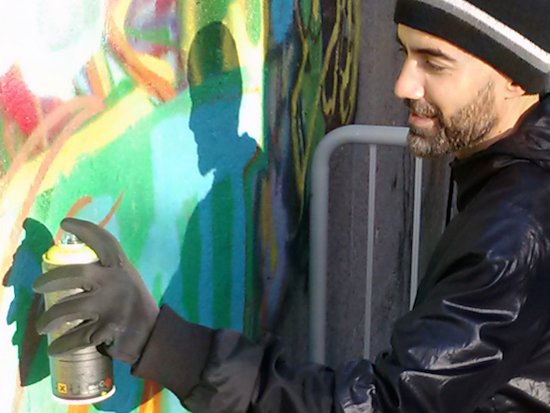 .
Class: Saturday, June 20
.
Curious about street art? This is a time to create, to be free, to play. A place to connect, meet new people, laugh and feel our vitality. A place to let go of our stress – and build an abundance of joy. A place to share our gifts with other people. A place to be ourselves. A fun, happy place. A place where adults, teens, parents, caretakers and relatives can experience and connect with their children, or, childhood through art. Explore various visual art forms as you create new memories with friends and family.
Learn how playfulness, humor and collaboration create a fulfilling experience. This class is for anyone intrigued by personal expression, visual art, shape, graffiti art, painting, airbrushing, cartoons, comics, color, and abstract forms. All skill levels are welcome. Looking forward to sharing our imaginations.
Classes are held on Saturday afternoons. To RSVP for classes and more information email Rajan at rajan@artjar.com, call 202.670.0860, or visit www.artjar.com/classes.
.
.
.
.